Posters are one of the best ways to reach out to potential clients and communicate your message clearly. They are an effective tool for promotion when you want to gain more visibility and brand awareness. However, with so many other companies creating posters, it may be difficult to grab the attention of your target audience. You will need a creative poster to make sure that you stand out and that your content and message will resonate with audiences. This article will cover the 7 best creative poster inspirations to help you with creating your own posters.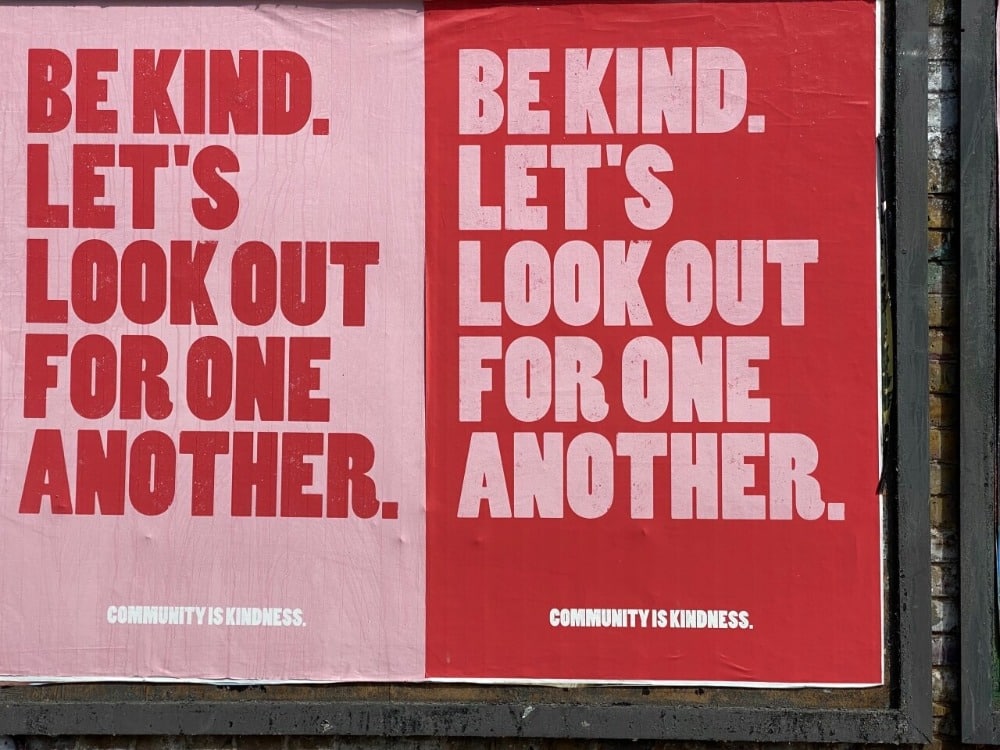 7 Best Creative Poster Inspirations
1. McDonald's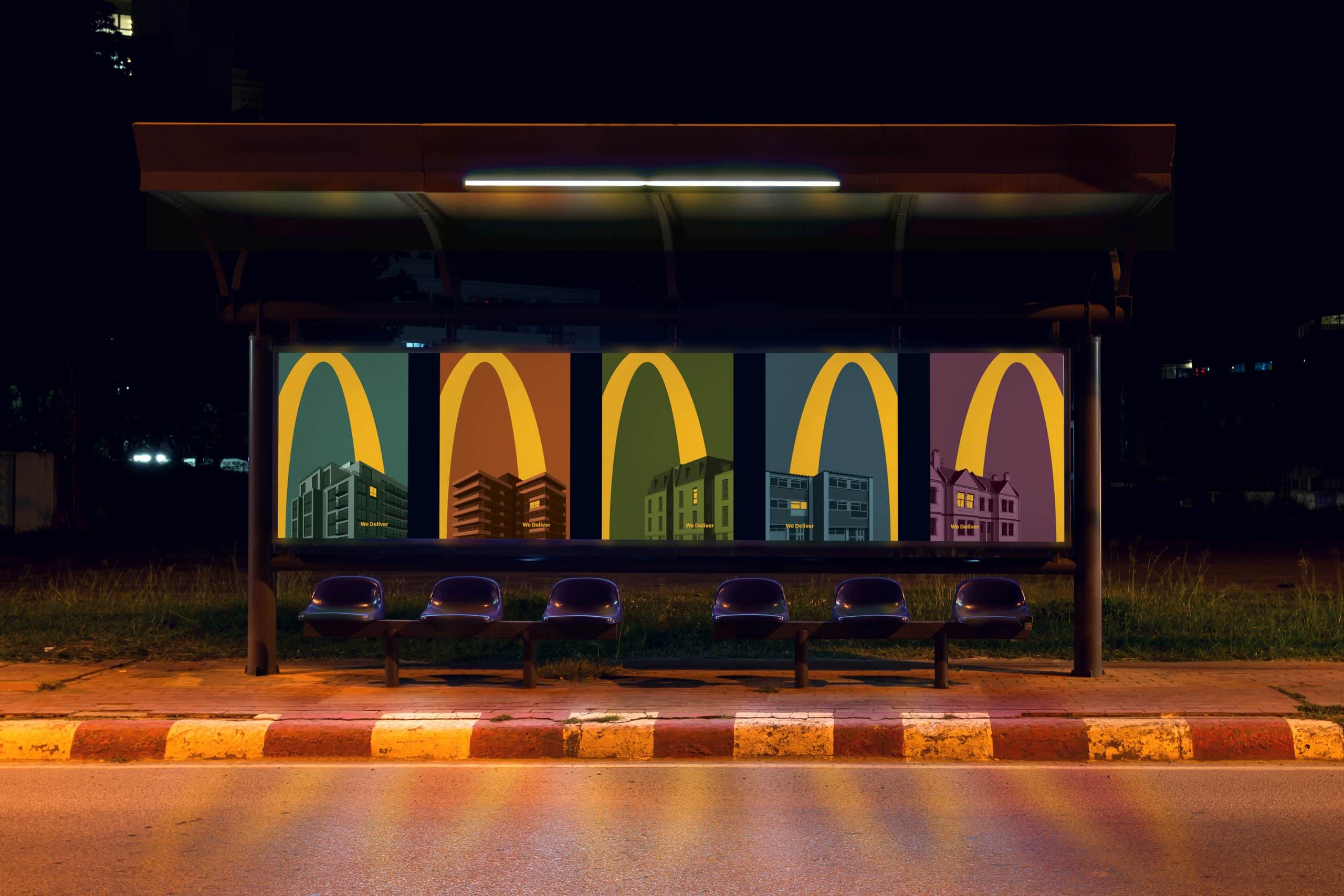 During the height of the pandemic, McDonald's utilised a creative poster campaign and idea which they displayed all over the United Kingdom.
The main message of the poster is to remind everyone that while customers can't come to them due to the pandemic restriction, McDonald's can still deliver to them.
What makes the poster so creative is that it capitalises on the power and recall of their iconic logo. The minimalist design makes use of McDonald's golden arch to shine a light on the homes that order their food through delivery. There is no other branding on this creative poster.
2. Jeep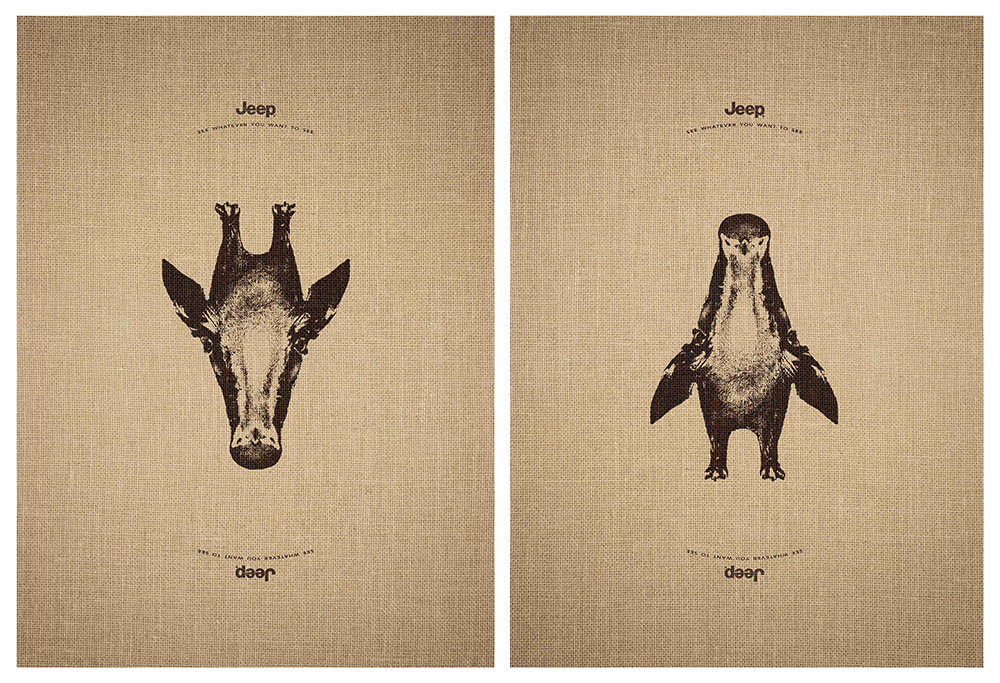 Jeep is an automotive brand that is well-known for its terrain vehicles that are perfect for different types of road adventures. Their vision is to manufacture cars that take you anywhere and allow you to see what you want to see.
For their creative poster, it features an optical illusion which features an animal, which, when turned upside down, will look into another completely different animal.
This concept plays on the idea that when you have a Jeep, you can be able to go wherever you want and see what you want to see.
3. Piknic Electronik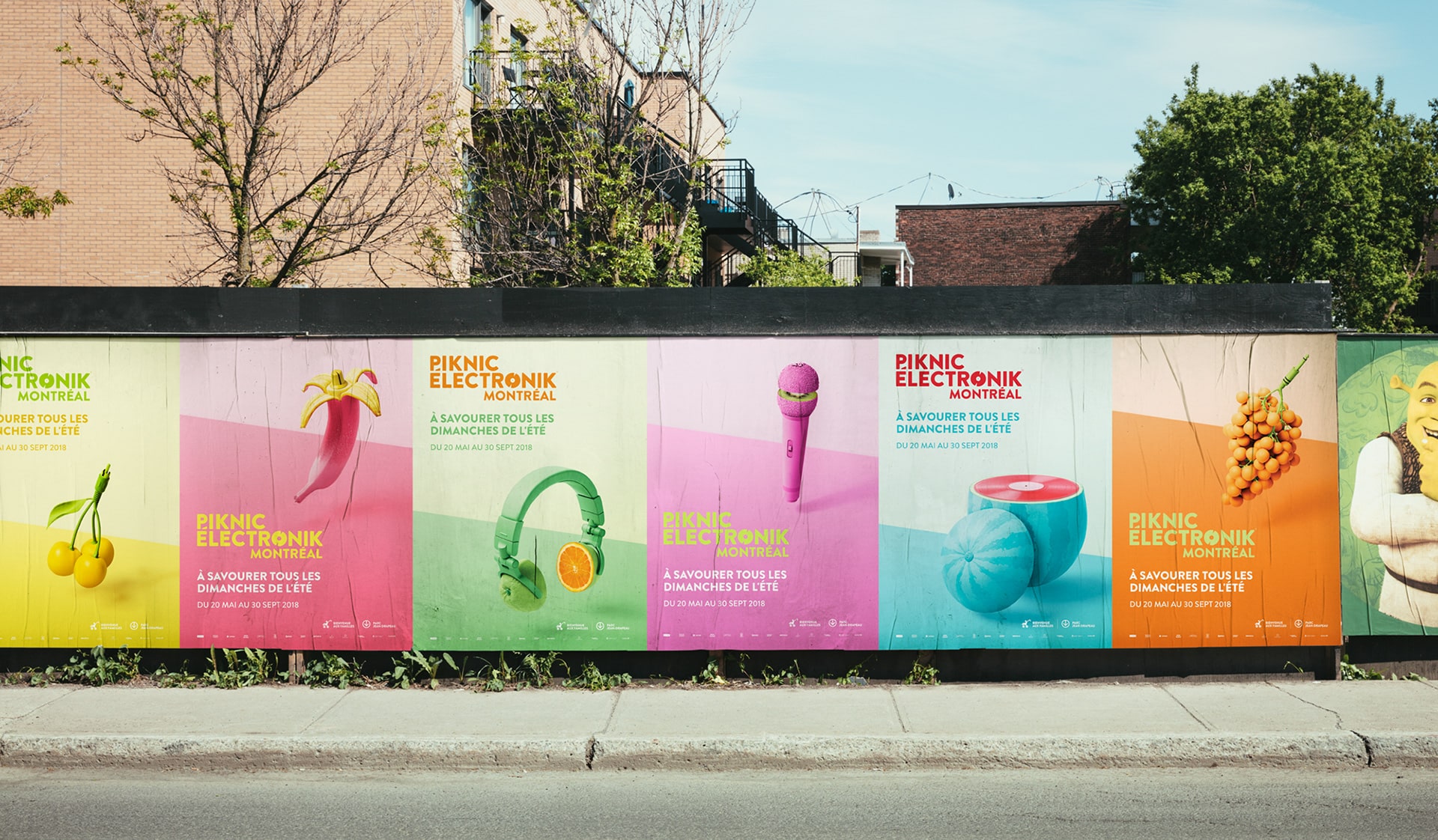 Piknic Electronik is a weekly electronic music festival that takes place during the summer in Montreal, Quebec, Canada. Since this music event happens frequently, they have made a long-running poster campaign to advertise it on the streets and subway stations of Montreal.
They use a creative poster concept of using vibrant colours and featuring fruits that are combined with music equipment. This creative poster perfectly encapsulates the essence of the event which is electronic music (symbolised by the music equipment) and the summer season (symbolised by the fresh fruits).
Whether they are walking down the streets or taking the train in Montreal, these creative posters will surely grab everyone's attention.
4. NASA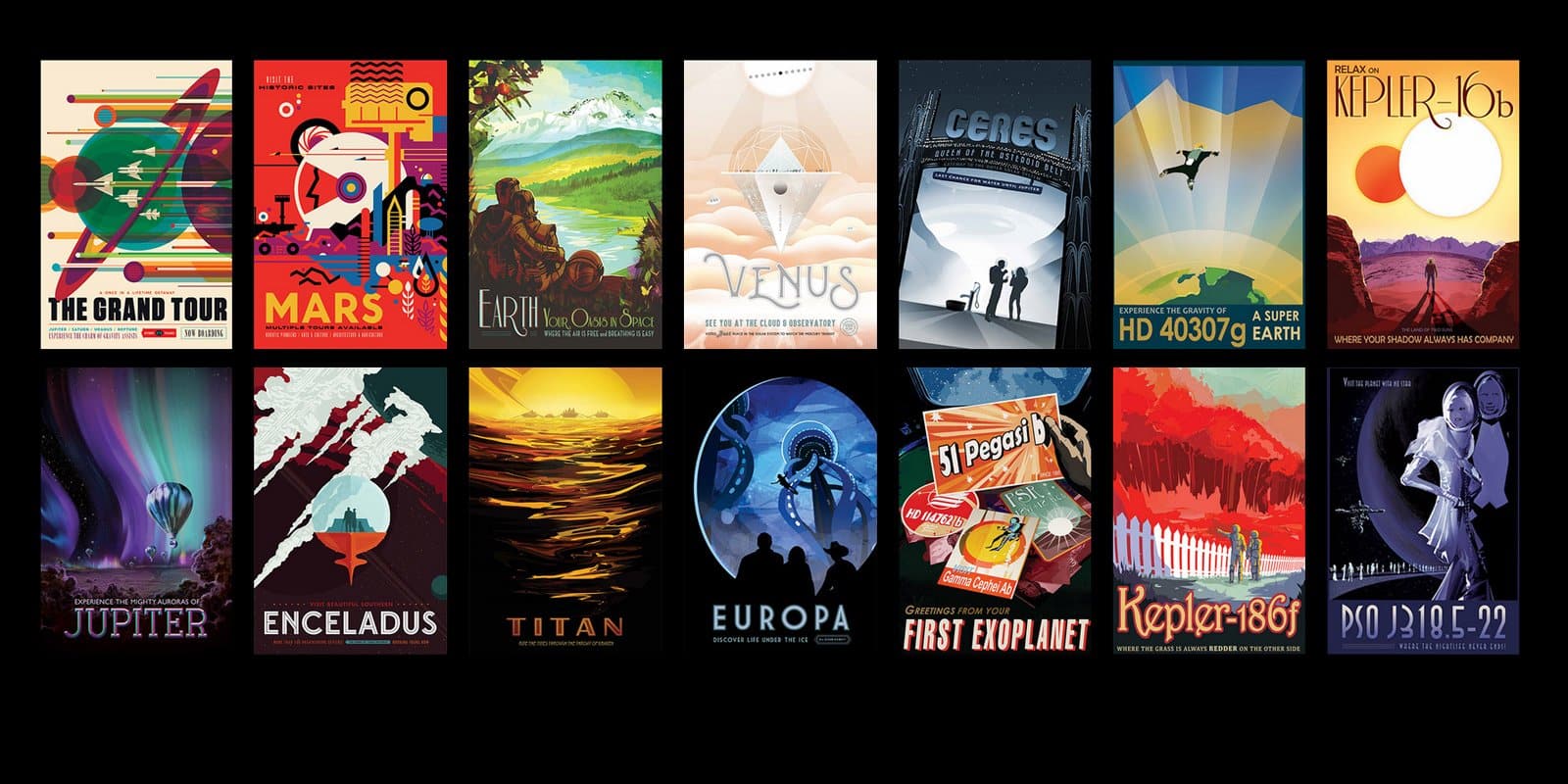 NASA and its Jet Propulsion Laboratory team designed a creative tourism poster series which included illustrations of different planets and exoplanets in our galaxy. The poster series which was titled "Visions of the Future" began as a series about exoplanets or planets orbiting other stars but it eventually included the planets in our solar system.
What makes this poster series so creative is that the illustrators and designers focused on using the style of old national parks posters as inspirations for their posters about these planets and exoplanets.
They blended the vintage and retro feel of these old tourism posters and the futuristic feel of exploring all these different planets in the future.
Contact us to learn all about our graphic design services
5. Lollapalooza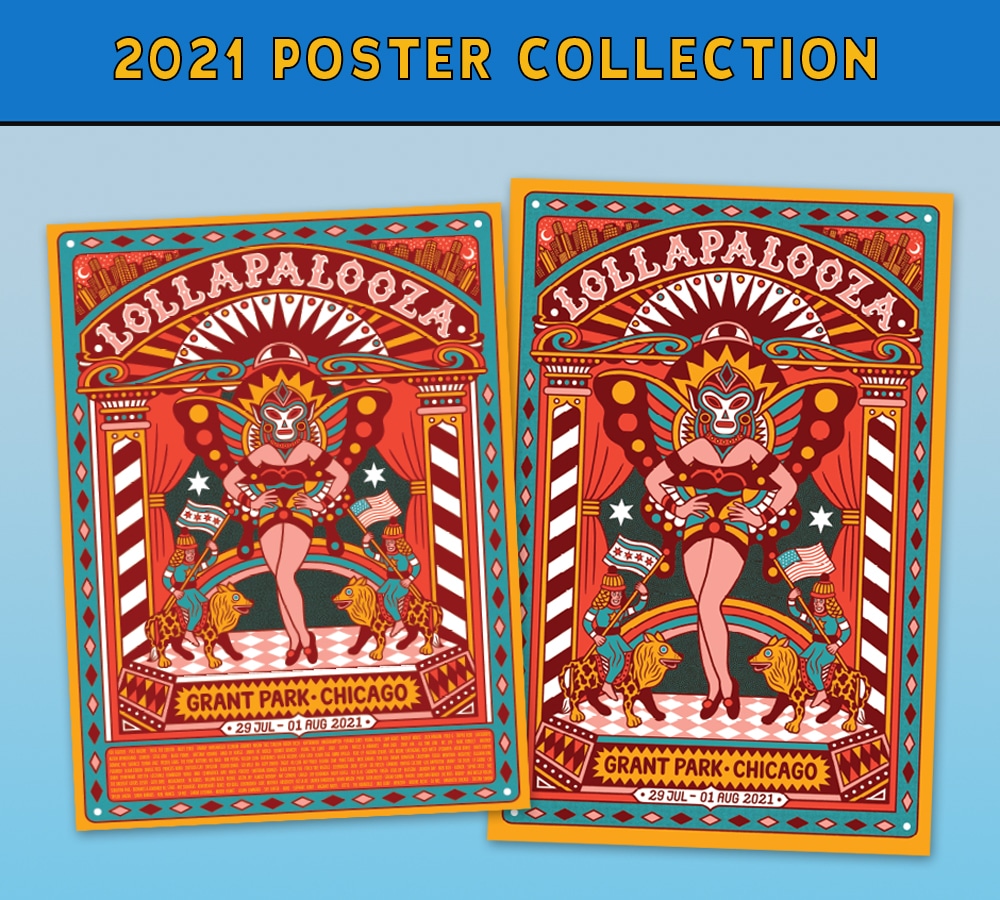 Lollapalooza is an annual music festival that is held in Chicago. It is one of the largest and most iconic music festivals in the United States. Every year, they feature a creative and colourful poster to commemorate their event. After cancelling their event in 2020 due to the coronavirus pandemic, the event returned in 2021 and it came with a creative poster to commemorate its return.
Their 2021 poster encapsulates the euphoria and exuberance of the festival. The artist, Bene Rohlmann, explained that his art was inspired by how people take on different personas once they attend the event and listen to their favourite artists.
He includes tribal masks and vintage circus imagery as well as iconic Chicago iconography like its skyline, state flag, and the Chicago Theatre marquee.
6. Everything Everywhere All at Once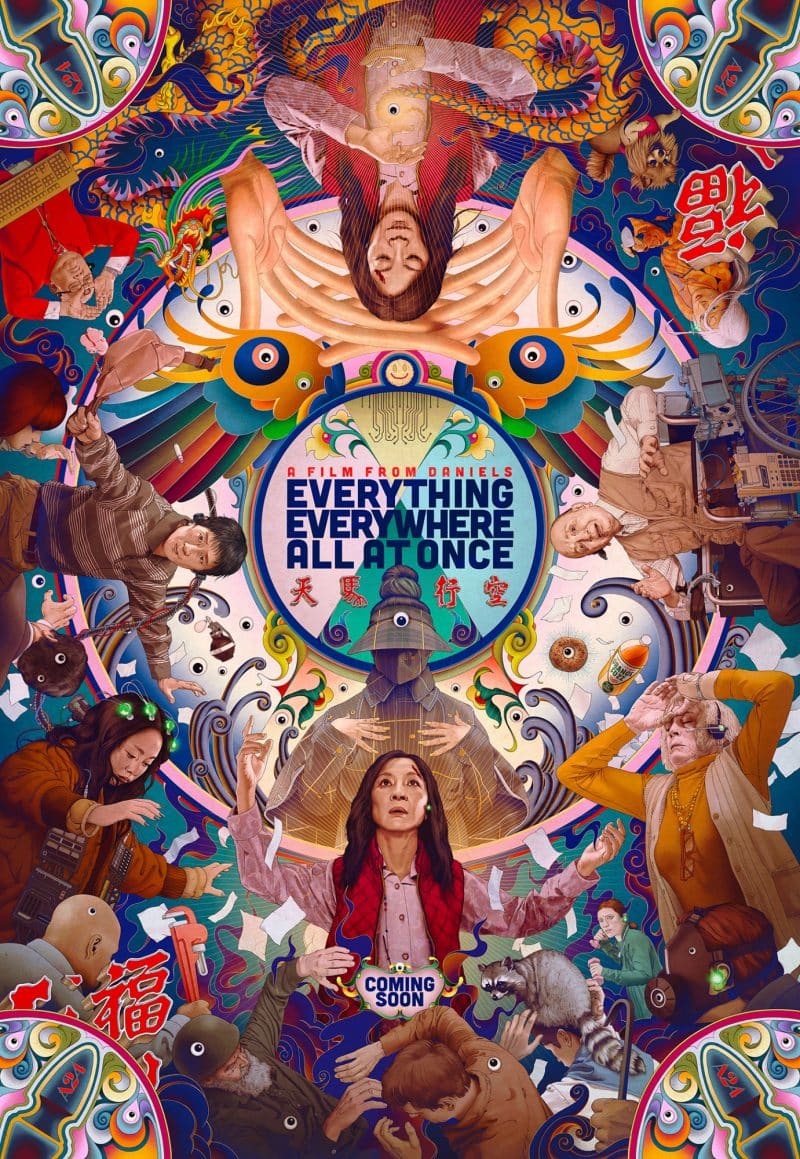 Everything Everywhere All at Once, one of the most popular and successful films of 2022, had a creative poster that perfectly sums up the experience when you watch it. Just like the film, the poster has a lot going on and is presented in a creative and vibrant way.
The overall design gives viewers a sense of how mind-bending and unpredictable the film is since the story focuses on parallel universes and alternate timelines. This poster is the perfect embodiment of the chaos that is revealed in the film.
7. Loki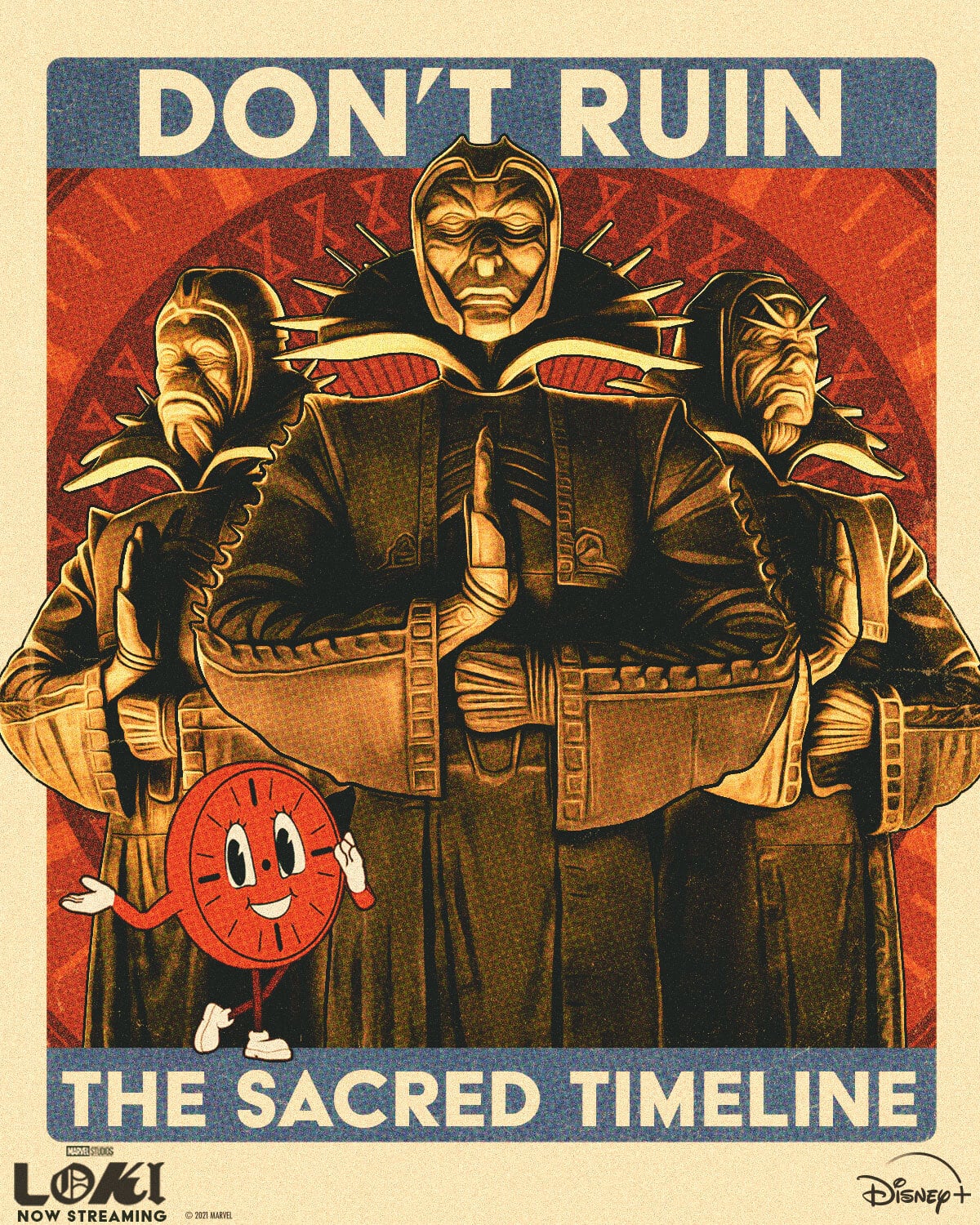 Loki is one of Marvel Studios' many TV series that is created for the Disney+ streaming platform. The show was unlike anything that has been presented in the Marvel Cinematic Universe and it had a creative poster to accompany it.
What makes this poster so creative and unique is that it is made as a propaganda poster that could pass as a poster that would be seen in the Time Variance Authority where Loki works.
Its ominous warning of telling people not to ruin the sacred timeline can be viewed as both directed towards the characters in the show and the audience itself as a way of telling them not to spoil anything about the show online.
3 Reasons Why You Should Use a Creative Poster
1. A poster is an affordable way of showcasing your creativity
One of the main benefits of utilising posters for your advertising is that it is a lot more affordable to design, print, or upload and they can even be done in a shorter amount of time compared to videos.
What makes posters even more affordable in the long-term is that they can stay around for a long time which means more chances for your audiences to see them.
2. Posters allow you to have better recall for your brand
Compared to viewing advertisements on TV or online, posters are more comfortable to the human eye since most of them are not directly in your face.
It is a lot easier for people to recall posters and their messages because they have the choice of looking at them. This approach is a lot less disruptive compared to video advertisements that force their way onto videos or online pages.
3. You can trigger an emotional response with a creative poster
Using a creative poster that also has a strong message can trigger an emotional response whenever someone sees it. The best posters have the ability to make you feel happy, sad, concerned, excited or whatever emotion you want them to feel.
This emotional response can lead to a more emotional connection with your brand which is a crucial factor in maintaining a loyal and long-term relationship with your audience.
Hopefully, these creative posters that come from different brands and industries can inspire you to come up with your own creative poster design. If you need any help creating a creative poster, then our team at VideoBlast can help you out.
With VideoBlast, you will work with professional graphic designers who have the knowledge and expertise to design creative posters for your business.
Our graphic design services allow you to have the best and most creative posters at affordable rates. Our services even include unlimited requests and revisions until you are satisfied with our work.
You can learn all about our graphic design services and other visual design services by contacting us here.
Related articles: