Script

Wizard
Are you looking for content ideas to post on social media to promote your business?
Short videos are the fastest growing form of content on social media. However, many get stuck in the script writing process.
What is the
Script Wizard?
A script for a 30-second video is only 50 words. It's quite easy to write. And even easier now with the Script Writing Wizard.
The Script Wizard helps you in two ways:

Proposes different categories of topics to write about

Gives you guidance on how to structure your script in the specific category you chose.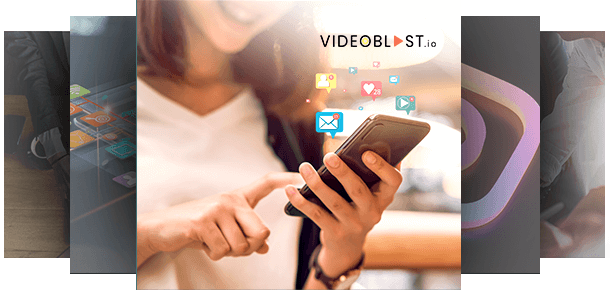 Short videos

on social media
Once your script is prepared within the Script Wizard, you receive it immediately by email. You can then get your social media video ready either by using VideoBlast or in any other way.
Imagine if you could have a team of editors who could create these videos for you,
quickly and cheaply.


VideoBlast can execute quick turnarounds with short notice. The video team is flexible, resourceful, and talented. An accessible partner for an expedited deadline!
Eric Dachman, Lionsgate


We were looking for vendors who could help us with an explainer video. That is when we heard about Oliver and the VideoBlast team. They asked for a script of 30-60 words. We sent them the video brief and within 3 hours, they shared the video. The video was amazing and we are all set to start our video marketing campaign
Srikanth Vadrevu, Fractional CMO


At a time when virtual and digital interactions with our teams, clients and business partners are increasingly the norm, I find the VideoBlast service very useful. The team at VideoBlast is quick to fulfil my requests for new videos, they are creative and very importantly trustworthy. I genuinely recommend their service.
Sylvain Lejeune,
WatchGuard Technologies, Inc.
The VideoBlast Script Writing Wizard is free to use.
All you have to do is register to get lifetime access. As we know writer's block happens to everyone, it is a tool we are making available to our community.