A good poster layout allows you to communicate your message effectively regardless of how much information you include. This article will give you the 6 rules that you should follow to make sure you have a great poster layout.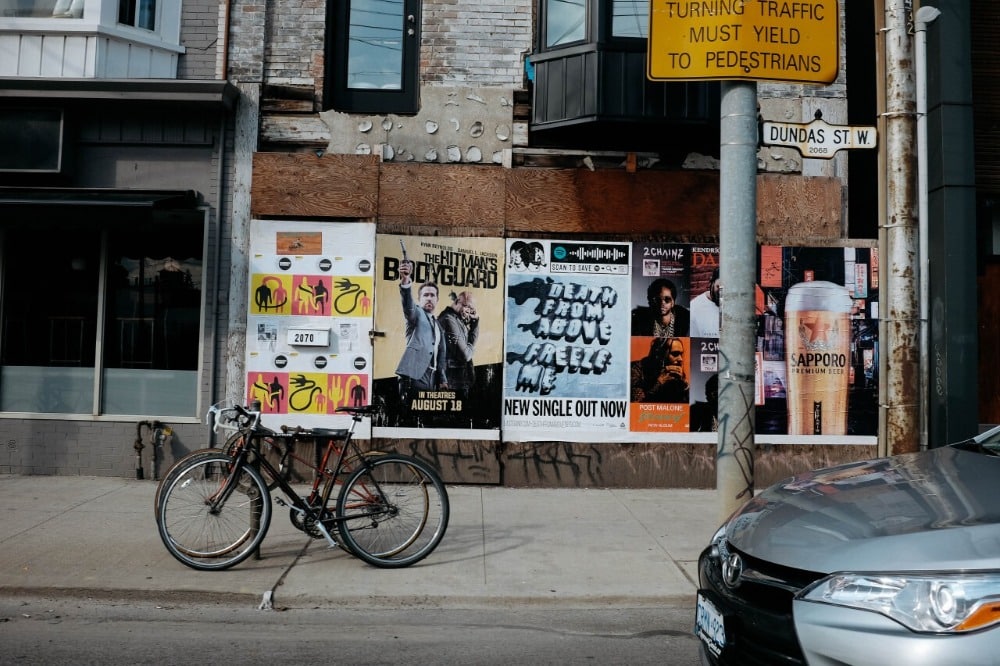 6 Rules for Great Poster Layout
1. Clearly identify your goals and your target audience
If you clearly define all of your goals and your target audience from the beginning of the poster creation process, you can use them to guide all of your design and layout choices.
This gives you the opportunity to have a poster that is focused and targeted to the right people immediately which helps you achieve your goals in a more efficient way.
For example, you can make a more organised and information-rich layout if you are targeting professionals or you can make a colourful and visually appealing layout if you are targeting a younger audience.
2. Consider the location and size of your poster
You have to know where your posters will be placed so that you can have a better idea for what size, aspect ratio, and layout you should use for it.
Knowing where your design will stay can help you make more informed choices about how to choose which layout will be the most effective for a specific location.
If your poster will be hanging on a red wall, you would probably want to use a contrasting colour scheme and a layout which emphasises these different colours so that it does not blend into the environment.
3. Choose a layout that makes it easier for consumers to read your poster
The main priority of your poster is generally to communicate information and content to your target audience.
This key information should be easy to read from a distance so that you can draw people from afar. Most people will not come too close to a poster to read it in detail, especially if they are just passing by.
You should make sure that the most important information which contributes to the success of your goals is the largest text element in your layout.
4. Use varied font sizes to establish a visual hierarchy in the layout
To make sure that your target audience will easily comprehend which information is more important in your poster, you will have to establish a visual hierarchy. Visual hierarchy is the principle of arranging elements to establish their order of importance in a design or layout.
When it comes to coming up with the text layout of your poster, try to separate it into distinct layers which are the headline and the details.
The headline should be the main and the largest text element in your poster's layout. It can be an addition to an art element or it can be the art element on its own. Remember to use a readable typeface that is eye-catching and interesting for this.
The layer for your details will include vital information like what, when, and where depending on what you are trying to promote. You need to provide this information in a concise manner so everyone can immediately know what the poster is about.
5. Make good use of all the space in your poster
Space is an important element when creating the design and layout of your poster. The use of space is important in a poster because everyone will look at it from a greater distance.
It is important that you use greater spacing between elements when coming up with the layout of your poster. Extra spacing can enhance the visual impact of your layout dramatically as well as making your poster more readable from far away.
Ready to level up your brand with stunning poster design? Take the first step now!
6. Make sure that your call-to-action is emphasised on the layout
A call-to-action is vital because without it, there is no point in creating a poster in the first place. This means you still have to make sure that you make it an important part of your poster layout.
Your call-to-action should be based on the goals and the target audience that you clearly identified before starting on the poster.
It should have the information that will help your target audience know what they need to do to take the next step with your brand. This can be visiting a website, going to a store, or going to a place for an event.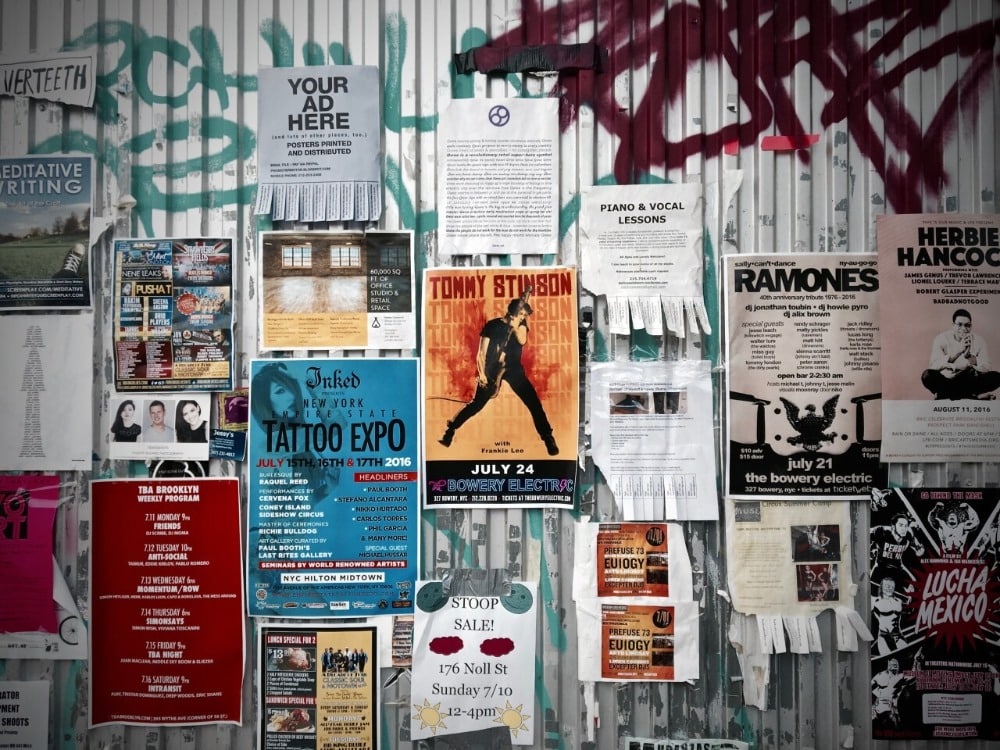 4 Reasons Why You Need a Poster
1. They help you become more visible to your target audience.
Regardless of what offering you want to advertise to your target audience, using a poster can help you stop consumers in their tracks if you can place it in the right spot.
Because of their size and the visual impact of their design and layout, a poster can really help you stand out among people who will find your message and products interesting which raises the visibility of your company to the right people.
2. Creating posters is affordable for almost all types of companies.
A great benefit to creating posters is that it is a more affordable option compared to other types of advertising while still being valuable and effective.
They do not cost much in terms of designing, printing, installing, and can even be produced a lot quicker compared to other advertising mediums.
Using a poster will be a far more cost-effective option in the long run compared to other more costly avenues like radio or TV advertising.
3. Consumers can easily recall the messages on posters.
Compared to just mindlessly viewing advertisements on television or on a digital screen, print advertising can present itself as less intrusive and more welcoming to consumers. This is because they can look through it in their own time without any interruptions or obstructions.
Since they are more focused when trying to understand your posters, this makes it a lot easier for them to recall all of the important parts of your poster like your product, message, design, and layout.
4. Posters can encourage an active response.
When you have a great poster that has a layout and design which attracts people's attention, it means that they are actively engaging with their surroundings.
Whether they are just passing through an area or going into a train station, you can catch their attention with great poster layouts and this can encourage them to perform your desired call to action which can be making a call, visiting a website, or simply buying a product.
Hopefully, all of these rules will make it easier for you to create a poster with a great layout for your business.
If you are looking for graphic designers who can help you out in creating a great poster layout, then our team at VideoBlast can definitely help you out.
Our graphic design services cover a wide range of tasks which also include creating great layouts for your posters. You can have unlimited requests and revisions at affordable prices.
Related articles:
Ready to level up your brand with stunning poster design? Take the first step now!