TikTok is a social media app that allows users to create short videos and share them with their followers. It has become a popular platform for brands to promote their products and services. In this article, we will discuss how to create TikTok videos when you have a small team. TikTok doesn't need several people to make a perfectly made video for your business, but if you want to win the race for catching up with your competitors and bagging that sweet, sweet ad revenue, then this is how you do it even if you are just starting with a small team.
Tips on How to Create TikTok Videos When You Have a Small Team
1) Find the right people for your team.
It is important to find the right people for your team who are creative, talented, and have good communication skills. You can find the right people who are already working with you by looking at their previous work or asking them about their experience on the TikTok platform. Usually, younger employees are more knowledgeable when it comes to social media, especially TikTok.
2) Research your topic and figure out what you want to say.
Researching your topic will help you to tell a more compelling story about your start-up company. It might take some time, but be sure to do it before filming so that you don't forget anything important or get sidetracked. Having an idea of what you want to say will help you to figure out where the best place is to start and end. 
3) Create a script.
It is important to create a script before you start filming because it will help you stay on track and keep your video interesting. You can use the script as an outline for the video, breaking it up into different parts. Be sure to add in any captions, dialogue, and narration as needed. If you are not familiar with script writing, you may just look at the sample business videos on TikTok and pattern your script from them.
4) Choose relevant and engaging visuals.
Find images, GIFs, videos, or anything that can help you tell the story of your idea using information visuals. You can also explore the trends, features, filters, and other free effects that are available on TikTok to help you enhance your output.
5) Choose your voice and record your voiceover.
You have to choose your voice. This might include finding a narrator, using yourself, or finding someone else from your team who can speak with authority on the topic of your video. Record the details written down in the script. Double-check to make sure your sound quality is clear and that the audio is slow enough for someone to be able to follow the words. 
6) Record your video.
Record a video that includes the script you wrote, your voiceover, and whatever visual content you have. If you have any sources to add in the background or additional images, use those as well. 
7.) Publish your video on TikTok and link it to other social media channels.
After you have recorded your video, publish it on TikTok, Instagram, Facebook, and any other platforms you want to share. Don't forget to optimize your video by adding relevant hashtags.
Take your TikTok game to the next level. Check out our services!
TikTok Ideas To Create When You Have a Small Team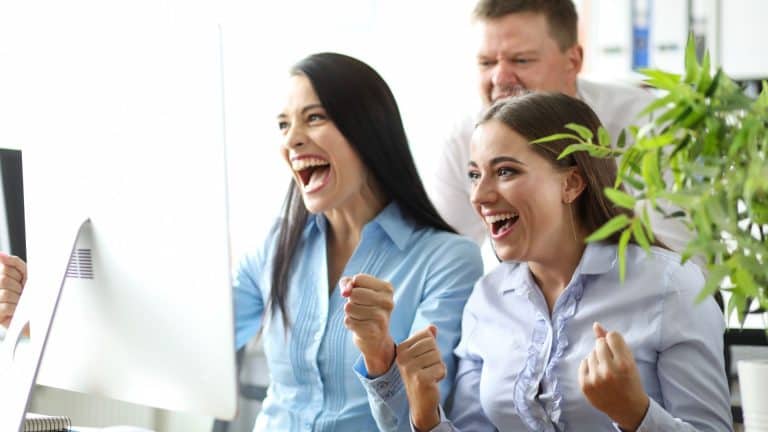 If you're struggling with your TikTok business contents, here are some topics you can work on:
Introduce yourself and the team
Introduce yourself as the owner of the company.

Take a tour around the whole workplace

Tell your success stories

Introduce the Team!

Your company's name

Charities with whom you've collaborated

What inspires you?

What are your business goals and values?   
Share details about the company and behind the scenes
Orders for packaging

Product designs, labeling, and marketing collateral

Organizing inventory

The procedure of displaying products on the internet

Product "how-to"

A timelapse of the entire process 

The inspiration of your brand

The supplies your company uses

Top-selling products or services

Display the specific details of your product

Present your workspace, and the details, such as interiors, art, and more.

Announce the sale

Announce the details of a contest

Discuss how to utilize the product or service.

New stock updates
Ideas for Business
How did your business start

The top online tools that you utilize for your company

The obstacles you faced as business owners

Things you should have known when you began and lessons learned from them

The process of growing through the years and months

Social media tools your business employs

Few tips for other owners of businesses

Information on how other businesses can expand
Have fun!
Ask for them to follow you on other platforms

Present behind-the-scenes of the service or product

Offer a discount code to your followers

Shout out to other entrepreneurs and businesses

Shop locally!

Express gratitude to your followers
By following our tips, you can still create amazing TikTok videos even if you have a small team. All it takes is creativity, cooperation, and dedication to make the most of free resources and what you have right now in the team. 
Nevertheless, you can also hire TikTok content creators and specialists to establish your social media presence on this popular platform without sacrificing your time and focus on the business. Contact us today to learn more about TikTok marketing for your company and we'll do the work for you.
Take your TikTok game to the next level. Check out our services!