Tiktok has been around for quite some time and it's time we give you the best ideas to use their video features to boost engagement.
Are you looking for ways to boost engagement on your TikTok account? If so, you have come to the right place! In this blog post, we will share 10 fun and creative ideas that will help you get more views on your videos. 
TikTok is one of the most popular social media platforms out there with over 800 million active users. If you are not on TikTok, you are missing out! It is a great platform for promoting your brand or business and connecting with potential customers.
1. Create a livestream using TikTok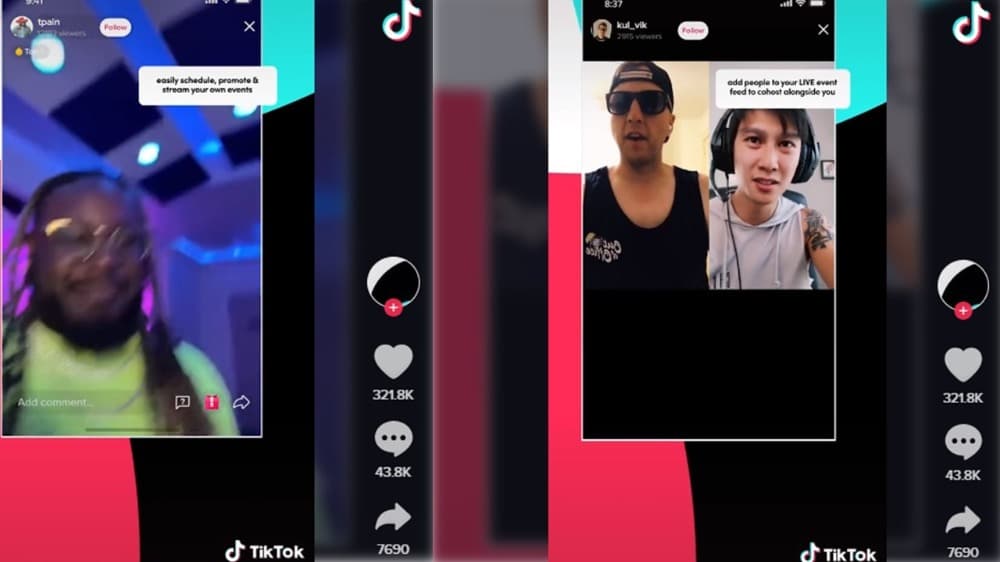 Similar to every different social network, TikTok lets its developers live-stream their content in front of their followers. It allows you to connect to your audience and establish genuine relationships in real-time. Creators over 18 can earn gift points, which they can exchange for money, which is an exciting aspect of live streaming on TikTok.
Live streams can run up to 60 minutes at one time, however, we suggest sticking to 30 minutes. Consider the value your company can offer and then add live streaming to your existing TikTok strategy for marketing.
Utilize these features to increase engagement at live events:
Multi-user streaming

: Collaborate with up to three people for an interactive chat with the TikTok Go Live Together feature.

Establish live events

: Schedule and promote your live event using a dedicated page. You can also add promotional videos that you can post the event on your website.  

Share live topics

: Add a category to your event to attract an even larger audience. There are a variety of categories, such as DIY, food, and music.  

Counter-clock stickers

: Keep any live events you've planned in the forefront of the minds of your viewers when you add countdown stickers to the TikTok video. The stickers allow users to receive a reminder prior to the live event.
2. Utilize the TikTok Q&A feature
With TikTok's question-and-answer (Q&A) feature, you can establish a relationship with people in every video. When a user categorizes their post as a question or Q&A, TikTok labels the comment to make it easier to locate and answer the question. You can also add your response through a text or video response. 
Additionally, TikTok places the Q&A link on your profile to your bio and puts all responses and questions on one page that is browsable with links to the video in its original. TikTok Q&A also works in live video, allowing viewers to view queries in the chatroom of your stream.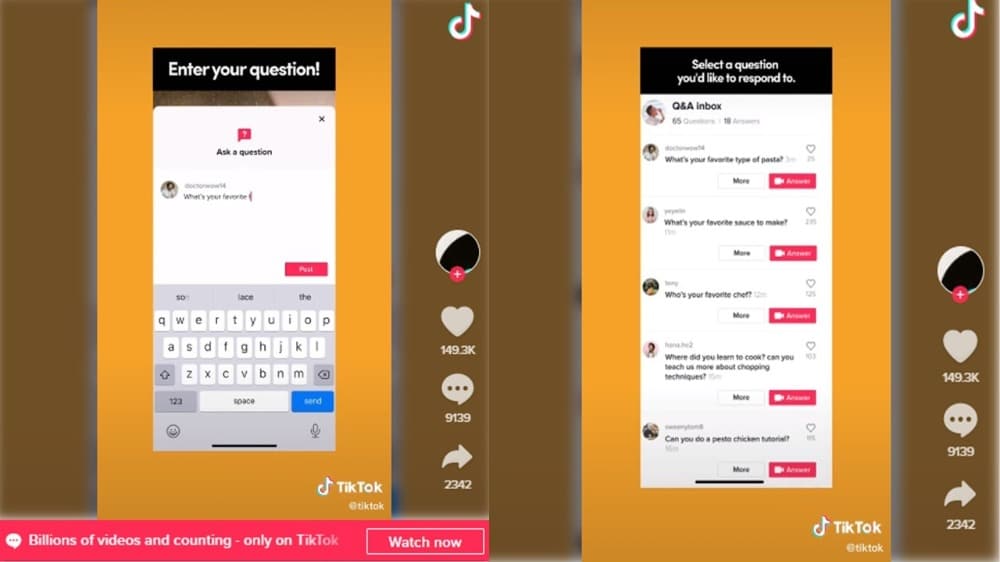 3. Play around with some duets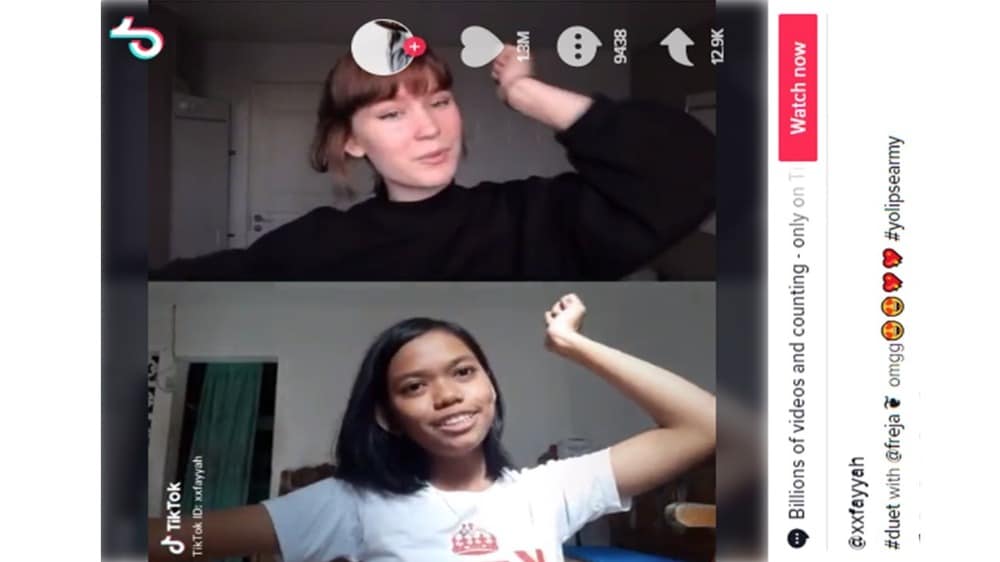 The TikTok Duets feature is a fantastic method to make use of the popularity of a video and make your own opinions.
With Duets, you can use a split-screen to share with another user's video, sing-along, make an entertaining dialogue, or share your hot idea and then piggyback onto certainly proven videos to create your unique sweet, sweet ideas.
Duets let you create a video based on another user's on TikTok by recording your video in conjunction with the original while it plays. It's a unique format for engaging with other videos, building upon existing stories, as well as creating original and distinctive content with other creators on the platform.
4. Use trending sound clips in TikTok to boost enhancement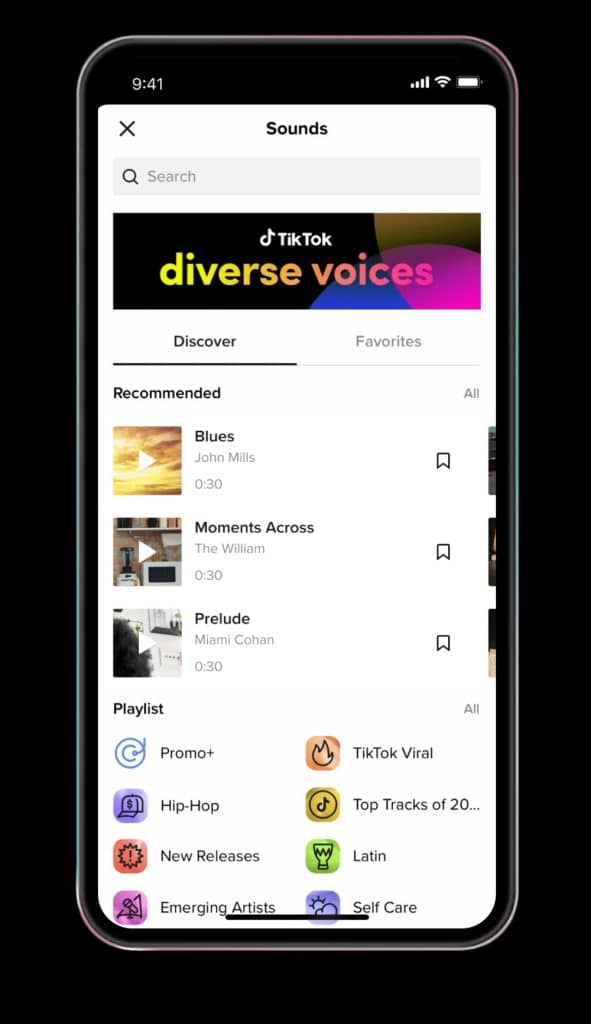 If you're trying to get your TikTok videos noticed, one of the best things you can do is to use popular sound clips. This will help boost your engagement and give you a better chance of being featured on the app's Explore page.
To find trending sound clips, just open up the TikTok app and scroll through the sounds section. You'll see a list of the most popular clips at the top. Just choose one that you think will work well with your video and start recording!
It's always changing and very user-friendly. It's organized by popularity, genre, and so on! Get access to your Sounds Library by tapping the "+" on the home screen, and then tap "Sounds" at the top.
Boost Engagement on TikTok with Custom Videos
5. Don't forget to add the caption
There might be only 150 characters available for your TikTok caption, but they'll positively help you. Your caption can be an opportunity to inform people why it is important to be watching your video or spark a discussion through the comments.
6. Collaborate together with TikTok celebrities and content creators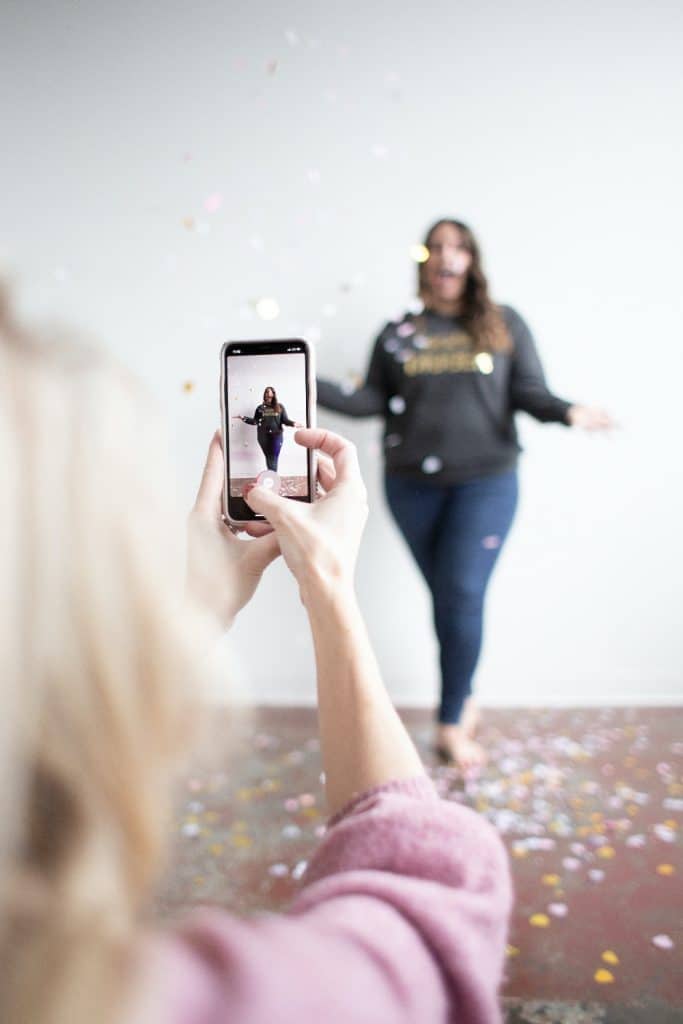 A lot of TikTok users who have large followings collaborate with brands for the creation of joint or sponsored content. Think about expanding your marketing strategies and allocating a portion of your budget to influencer marketing on TikTok.
If you see videos that mention your brand, you can request permission to share that on your channel. The best method to integrate into your plan is to begin researching and connecting with influencers who have the same audience as yours and work into a partnership.
7. Create a TikTok Maker video playlist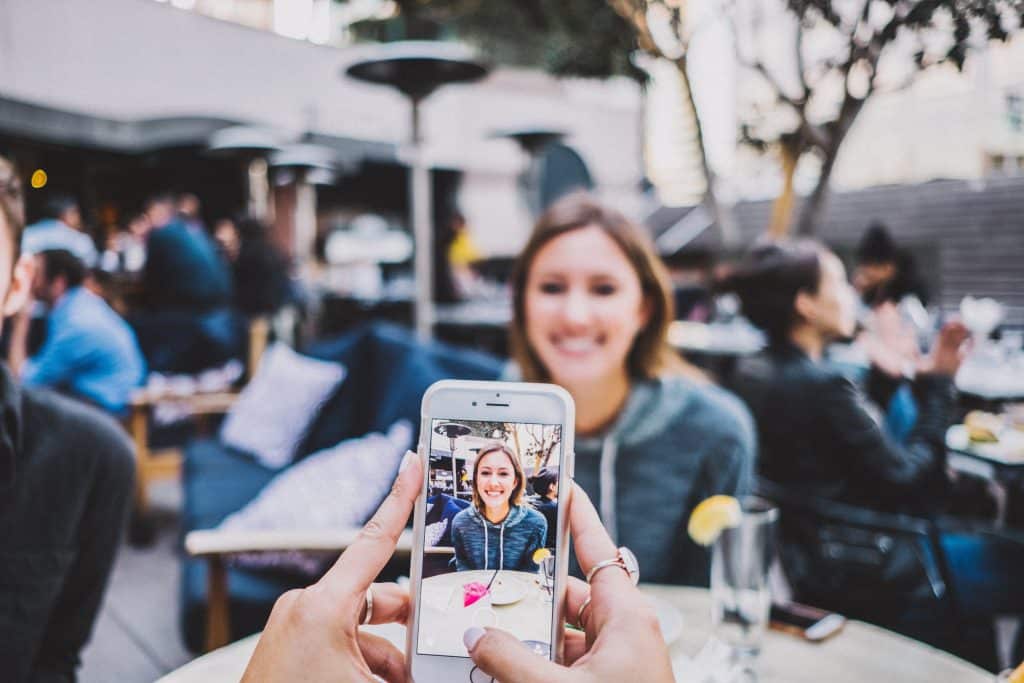 Social Pilot reported that there are around 12 engagements made up of likes, comments, shares, and so on per 100 viewers on TikTok. Making a playlist is the best way to provide viewers access to the most engaging content. 
It is crucial because 77% of people who use platforms shared that they utilize TikTok to find hilarious and engaging video content. It is possible to create playlists, name them, and group videos into easily searchable categories.
8. Make video content more optimized with TikTok features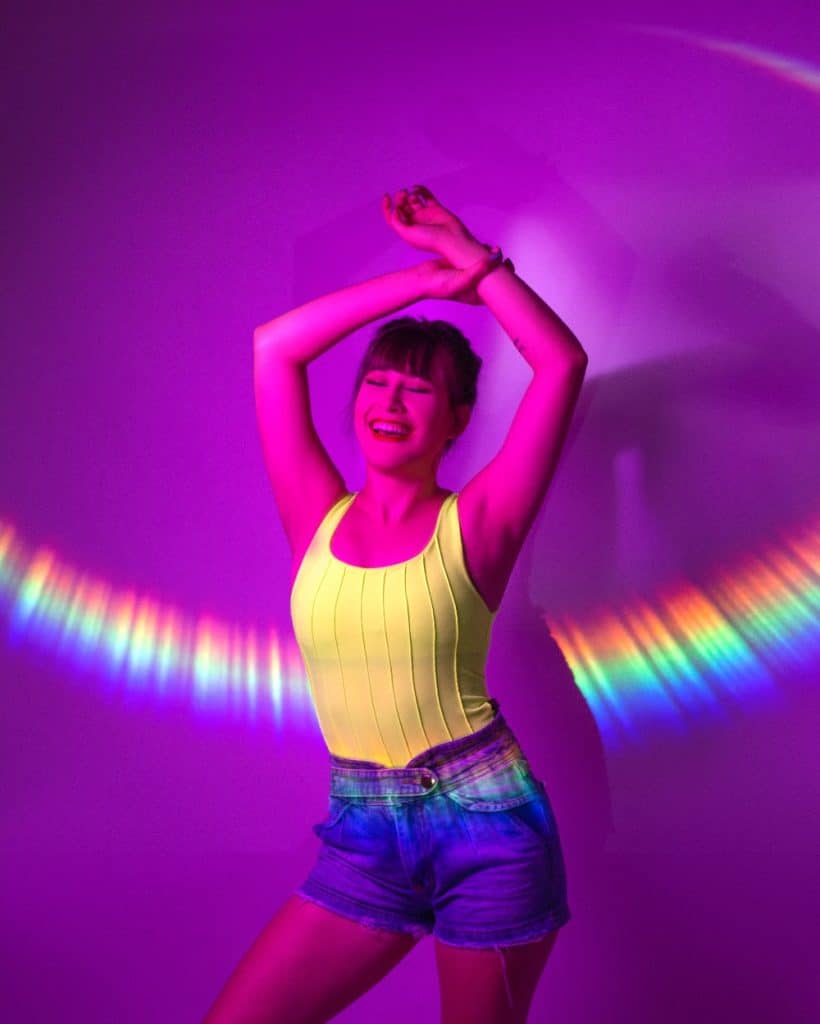 TikTok has options to transform your average video into a captivating one. Utilize these tools while recording your video, or incorporate them later. Seek ways to improve the experience for viewers, such as using captions or stickers to draw attention to a particular promotion and a call to action (CTA).
Create videos that increase sales by using these features:
Filters

: It is possible to select among a variety of filter effects, however, you can choose the Green Screen and Slow Zoom. These are the two most well-known filters. Make sure to apply the Green Screen to add an entertaining background image or video and the Slow Zoom to display a short video.

Text in videos

: Include intros, CTAs, and subtitles to engage your audience without turning up the volume.

Voice-over:

Turn every video you watch into an entertaining narrative by adding voice-over audio to help explain your DIY project or the latest products.

Emojis, stickers, and GIFs

: Pin your interactive elements to the object of your video to bring attention to the most important items or moments.

Transitions:

Spice the video you're watching with fun, unique transitions between two videos. TikTok provides a variety of transition elements such as "scroll" and "turn off the TV."
9. Include hashtags in your videos.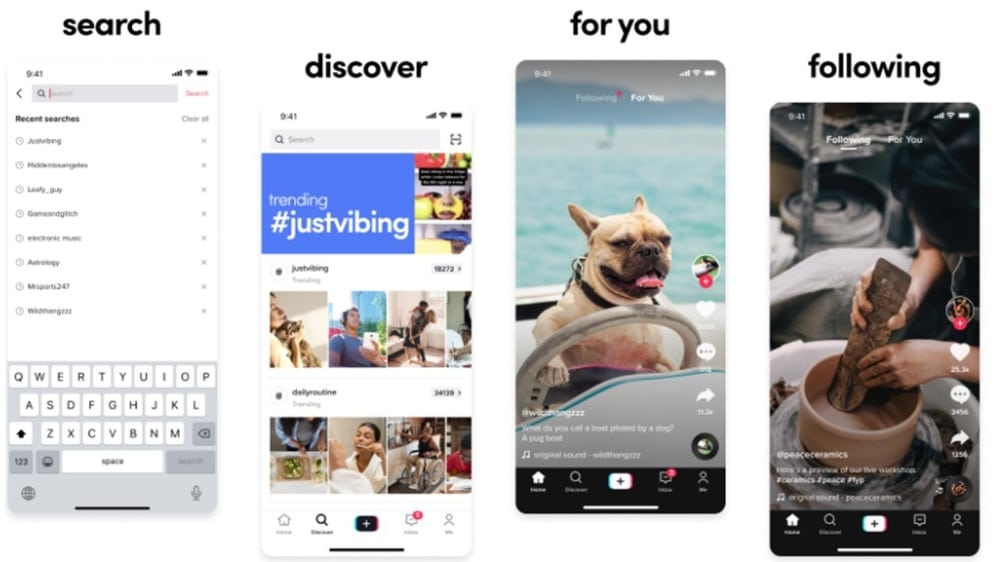 Hashtags are an effective tool to have in Your TikTok arsenal. It's how the powerful TikTok algorithm determines what you're posting about and the people who could be interested in seeing it. Hashtags are also crucial for aiding users in finding your content using search.
Creating hashtags that are relevant to your target audience and your topic is a good option to consider.
There's some evidence suggesting that topics that are trending tend to appear on the For You page So it might be beneficial to keep an eye on the latest trends and then jump into the conversation by sharing relevant information (that's nevertheless true to your brand of course).
To determine the hashtags that are trending, simply tap the Discover tab, then click the Trends tab near the top.
10. Create a TikTok Creator account or TikTok Account for Business
The pro accounts of TikTok won't boost the FYP, however, both the Business and Creator accounts provide access to statistics and data that will assist you in better understanding and comprehending your target audience.
It's easy to switch to a Creator or Business TikTok profile. Go to the Manage Account, and select the option to switch to a Business Account. Select the appropriate category, and you're all set to get started!
This data can help you determine who your current audience is when they're online, and what type of content they prefer to view — all of which can help establish your content calendar and plan the most effective time to publish.
You don't have to be an expert in TikTok marketing to explore this strategy. You can always seek the help of skilled people to grow your company's channel and convert those views into sales. 
If you need help with TikTok marketing, please contact us at VideoBlast.io. We love helping businesses grow with their visual content.
Related articles: