TikTok is a social media app that is growing in popularity every day. If you're not using it, you're missing out! In this article, we will discuss 10 trends that are popular on TikTok right now. Keep reading to learn more and get ahead of the competition!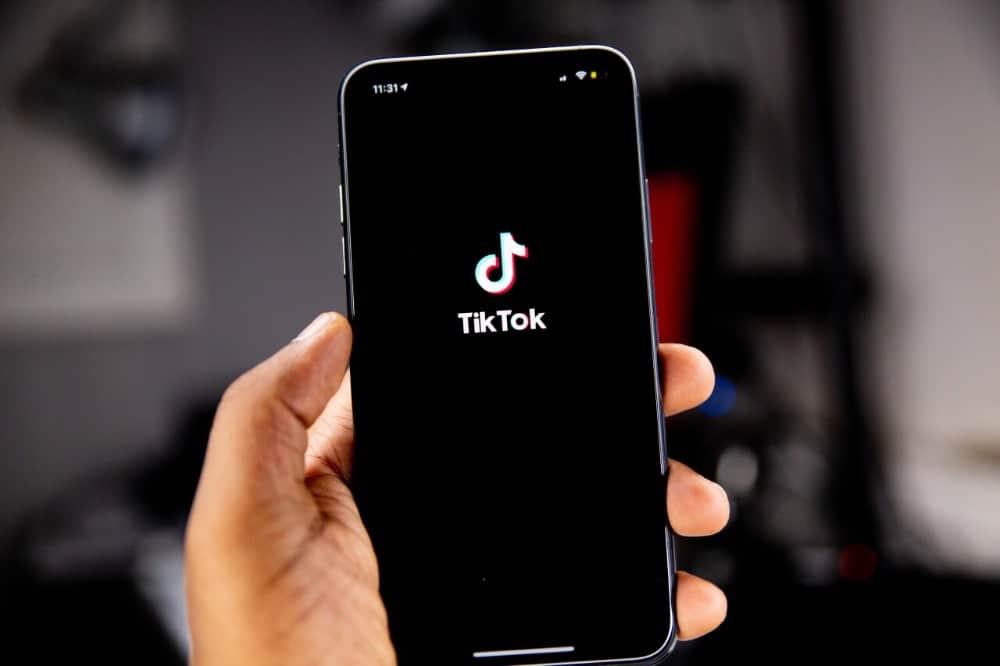 What are TikTok trends?
In simple terms, TikTok trends are a collection of videos grouped by popular hashtags, songs, and sound effects. Trends are popping up each day, and this is one of the reasons that TikTok is among the most entertaining and creative online social networks.
TikTok users can see the latest trending topics on their Discover page.
Why should you pay attention to the Latest TikTok Trends?
Although it's not feasible to have your business on every social media channel, excluding TikTok from your marketing plan is unwise. You must create TikTok videos that can connect with your target audience. There are plenty of ideas for content on TikTok that you can use.
If you're not using TikTok, you're missing out. The app is quickly becoming one of the most popular social media platforms, with users spending an average of 52 minutes per day on the app.
Here are some reasons why TikTok trends are beneficial for you:
1. TikTok trends maximize your creativity.
Social media users are looking for authenticity and connection with others. Use trends to establish your company as engaging, welcoming, and easy to get in touch with people.
2. TikTok trends allow you to get more views.
TikTok's algorithm gives preference to popular TikTok videos. Get involved in a trend to gain more views and increase engagement.
3. TikTok trends help you establish your credibility.
Trends are the most effective method for your company to be part of the conversation. It is a fantastic technique that you can use to increase your reach and improve engagement.
4. TikTok trends make you stay ahead of your competition.
Trends offer a perfect chance to observe how your audience, competitors, and industry experts are using the platform. These data points should be incorporated into your strategy for marketing.
Where can I find current TikTok Trends?
The most popular trends come from a myriad of features available on the application. One of the most efficient ways to recognize TikTok trending topics is to go to the Discover tab. There are also popular hashtags, such as the #trendalert can be followed to spot new trends. Also, keep an eye on the For You page. If you notice a particular sound popping up on every TikTok video, then it's most likely getting more attention.
10 Popular TikTok Trends Right Now
1. Things People Have Said to Me
It's time for you to demonstrate your moves while laughing at the many questions you're asked as an educator, entrepreneur, creator chef, or social media director -whatever your specialization.
2. Picture Trend
It's one of the basic trending topics on TikTok where you can post images and let someone fall attracted to you. Utilize high-resolution pictures to show off your work. It's among the top trends for businesses to display their products and their aesthetics.
3. Tell Me What You Want Me To Know Without Telling Me
#TellMeWithoutTellingMe trending videos date to 2019 on Twitter which is a completely different social media platform.
In this TikTok trend, users share information about themselves without declaring what they're revealing. For instance, a TikTok user may respond to the query "tell me that you're tall but don't tell me you're high." A user uploads video content to address the issue without mentioning the word that is censored.
4. I'll Never Forget You
If you're looking for something that's a bit nostalgic, this #illneverforgetyou trend is the ideal one. Use this trend to celebrate those who have had a significant influence on your life, such as an instructor, sibling, friend, or parent. Businesses can make use of this technique to express gratitude to their customers.
Boost Engagement on TikTok with Custom Videos
5. I'm Not Meant To Work
The trend hasn't quite taken off. However, it's a twist on the notion of quitting your job and going to a different one (aka simpler) instead. Use the audio, "Personally I'm convinced that I'm not supposed to work…I'm supposed to be doing this all day long." Tell us what you'd rather do.
6. Night Changes
The One Direction's "Night Changes" has returned by releasing this track at the end of an event. This is great for a vlog, a day in a life, or a travel recap. The whole thing is all about nostalgia.
7. Vogue Challenge
This challenge began as a more serious discussion on racial equality and diversity by stylists and photographers sharing photos of people who are not represented in the fashion world.
@jamescharles

Fun Fact, I actually had the honor of being in Australian Vogue last year 😭 A cover would be a dream come true! #vogue
8. Silhouette Challenge
This is among the top trends in fitness-related businesses like gyms. The song starts with the Paul Anka sound and then slowly shifts to "Streets" performed by Doja Cat. A lot of content creators utilize this technique to create viral dance videos.
9. Lip Syncing
A lip sync technique is the usual concept of TikTok videos. It's an easy way of passing messages using a well-known song, film clip, or TV show. Get more fans by synchronizing your video with other creators using their audio.
@viralshorts1

@bellapoarch Lip Syncing and Head Bobbing 🤘🏼 Pretty Cool … Thoughts?
10. Main Character Trend
This video pokes fun at the notion of being the main character. It encourages people to be able to appreciate every aspect of their lives. It also attempts to make the daily routine a little romantic.
Whether you are an influencer, a small business owner, a celebrity, or just someone who loves growing your social media platform, these Tiktok trends will surely catapult you ahead of the competition.
If you need help with TikTok marketing, please contact us at VideoBlast.io. We love helping businesses grow with their visual content.