Are you looking for ways to edit TikTok videos quickly and easily? If so, you have come to the right place! In this blog post, we will discuss 10 tips to edit TikTok videos quickly and easily. Editing videos can be a time-consuming process, but with these tips, you can get the job done in no time!
One of the greatest things about TikTok is its ability to create viral, relatable, and creative content using its wide range of user-friendly editing tools. To be successful on TikTok, you must know how to edit a TikTok clip. It will allow you to take advantage of new trends, grab attention, and help you stand out from the sea of videos that your audience is constantly scrolling through.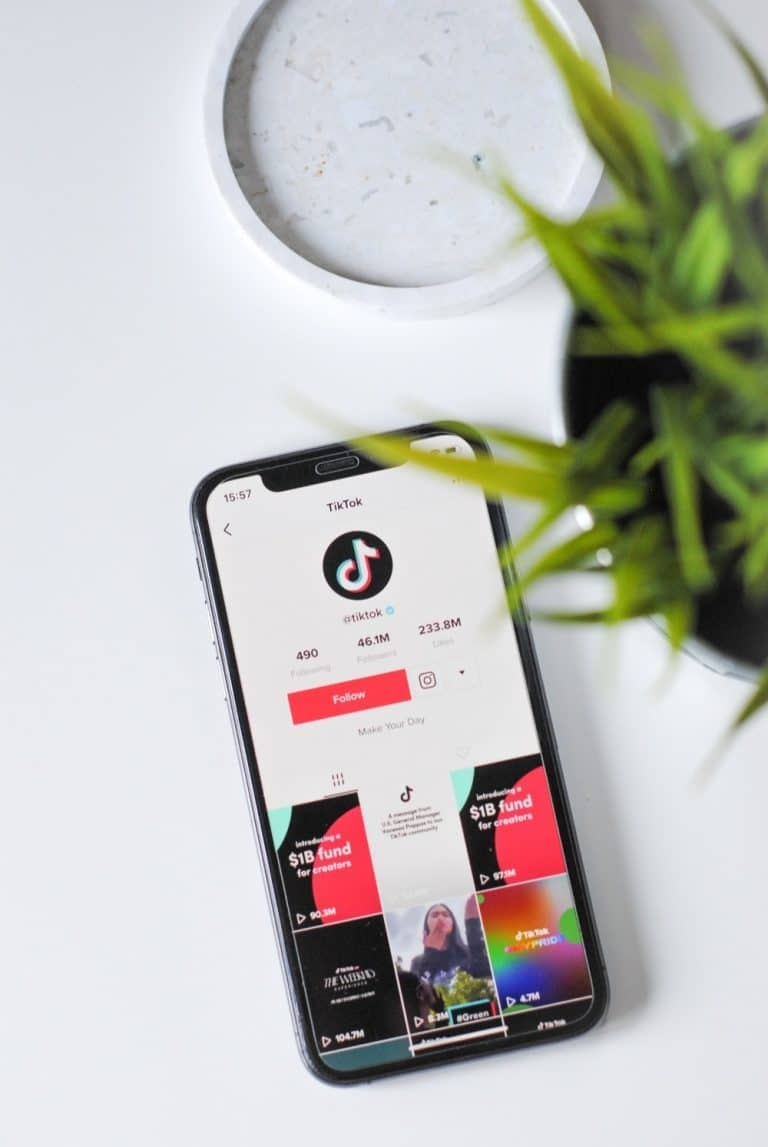 Photo by Hello I'm Nik on Unsplash
Record hands-free by setting a timer.
TikTok has a timer feature that you can use to record your video hands-free. You can set the timer to start after you press record. Are you setting up a tripod or making a dance video? You can film yourself using the timer feature without asking someone else to hold the phone. You can also set the timer to stop recording after a specified time. It is useful for recording short clips that you can later edit and stitch together to edit TikTok videos quickly.
Boost Engagement on TikTok with Custom Videos
Adjust your captured clips.
After you have filmed your video, you can edit them before publishing. You can move clips, trim their durations, add effects to each clip, add captions and text, and more. You can do the same process with video clips saved to your camera roll.
Adjust the recording speed.
You can adjust the speed of your TikTok videos using the built-in Speed feature. On your recording screen, adjust the speed before you begin recording. TikTok offers five options for speeding up or slowing down your video: 0.3x to 0.5x; 1x to 2x; 2x to 3x; and 2x to 4x. You can adjust the speed of your video to create cinematic videos and time-lapses and keep it short and interesting.
Include stickers in your video.
The stickers in TikTok are very similar to the ones found in Instagram Stories. You can add polls, questions, mentions, hashtags, and other stickers to interact with your audience. You can also add animated stickers to enhance your message and make your videos more attractive. You can add stickers to your pre-recorded videos using the editing screen. The search bar at the top will allow you to find relevant stickers.
Make transitions between clips.
Another tip to edit TikTok videos quickly is to add transitions to TikTok clips that have been pre-recorded or uploaded. These effects can be added between clips to give your videos a cinematic look. You can also add Switch Off, Switch On, Zoom In, Shooting Frame, and other cool transitions so that you don't have to make abrupt cuts.
Maximize creative video effects.
TikTok's creativity in AR and interactive visual effects are a major reason for its success.
You can choose from two types of video effects:
Recording screen Effects: These effects can be found on your screen and used to film your TikTok with the app. There are many effects available: trending effects, AR filters, beauty filters, green-screen effects, and interactive effects such as quizzes.
Editing Screen Effects: These effects can be applied to pre recorded videos and are distinct from the recording screen effects. These effects can be found on the editing screen by clicking Effects. These visual effects include Rainbow Strobe and Flash, Rain, Flash, and Zoom, as well as motion effects, stickers and transitions, split, and time effects.
You can also test out effects from other videos. This is a great way to get the TikTok trend right away. You can also look at other videos to get ideas on how to use effects creatively.
Manually add text to your videos.
TikTok allows you to add text overlays to your videos which is very useful to TikTok users for two reasons:
Make videos more accessible. Text captions make it easier to understand your content for those who don't have audio.
Enhance your message. Text captions summarize key ideas and highlight specific words or phrases, such as CTAs. They also make videos more interesting and easier to understand.
Tap the icon in the right-side menu of your editing screen to add text to your video. Add your videos to multiple lines or blocks.
Utilize auto-captions for spoken audio.
TikTok introduced auto-captions last year as part of their accessibility features. It allows creators to reach viewers without sound or people with hearing impairments more easily.
To enable auto-captions on any video that has been recorded or uploaded, tap Captions at the editing screen. After a few seconds, the auto-generated captions will appear. Auto-captions can be edited manually and are currently available in Japanese and English languages.
Get action by using on-screen CTAs or text.
Using text to drive action can be a whole different story which can help edit TikTok videos quickly and lead you to amazing results. TikTok claims that adding captions, CTAs, and summaries to your screen can increase impressions by as much as 55%.
Use trending music and sounds.
Trending music is often what makes TikTok go viral. Creators can join the trend and use trending sound to create videos that get more engagement and are favored by algorithms.
To find the most popular music, tap Add Sound to the top of your recording screen or editing screen. You can browse the library or search for specific sounds by using the search bar.