While having a lot of clear and beautiful product photos is essential, creating great product videos will be what will push your eCommerce business to even more sales and success.
In this article, we will share with you our favourite eCommerce product videos, how to create them and our best expert tips to make a stunning video.
What are eCommerce Product Videos?
An eCommerce product video is a video that displays your product, shows it in action, and highlights its key benefits and features.
This is the best way for consumers to learn more about your products and their benefits, especially if they are not available to view these products in a store or showroom.
5 Reasons Why You Should Invest in Product Videos (and not just photos)
Having good product photos is the first step. If you really want to stay on top of the trends, you have to really invest in video marketing. Here are 5 reasons why your eCommerce business needs to create product videos:
1. Consumers like learning about products through watching videos.
When it comes to learning about products, consumers prefer to watch videos about them because they are able to provide a lot of information in just a short amount of time.
69% of consumers prefer consuming video content over other types of marketing content when wanting to learn more about a product.
Product videos are a great way for you to create content that is both informational and entertaining as well. It also helps that they are something the consumers are looking for when they want to learn more about you and your business.
55% of consumers watch videos to inform them of their purchasing decisions. (Google)
2. Creating a product video can help establish credibility and build consumer confidence. 
Including product videos in your eCommerce website can be a great way to establish credibility and build consumer confidence in your business, especially if you have just launched.
58% of online shoppers think that eCommerce businesses that provide product videos can be trusted. (Animoto)
Consumers will be able to trust companies that are willing to show how their product actually looks and works through a product video.
Also, 57% of consumers are more confident with the products that they ordered after watching a product video about it, which means they are less likely to return it.
3. Consumers are engaging more with video content.
Product videos are able to capture the attention of your customers because of the information it can deliver in a shorter amount of time compared to other types of content.
This is also a good reason why consumers get to spend more time on websites that include videos on their pages. When an eCommerce website includes product videos, it experiences a boost in session duration by 340%.
In addition to that, these videos also contribute to more pages viewed per session by 127%. More consumers are engaging with you because they are able to learn more about you and your products through your product videos.
4. Great product videos bring more traffic to your eCommerce website.
Another benefit of great product videos is that they can help you bring more traffic and even boost the SEO performance of your website.
Research has shown that organic traffic increases by 157% for pages that have video content. Along with this, consumers are 46% more likely to find more information about your product after watching a video about it.
5. Product videos can greatly improve your conversion rates.
Most importantly, the benefit that matters the most for product videos is that it provides you with greater conversion rates.
Almost 93% of consumers say that they consider the attractive visual content as one of the most important factors when deciding to buy a product online, and 73% say that they are more likely to buy a product after watching a video that explains what it is and what it does.
Another important statistic for you to remember is that 44% of consumers say that they would buy more products from an eCommerce website if it includes product videos.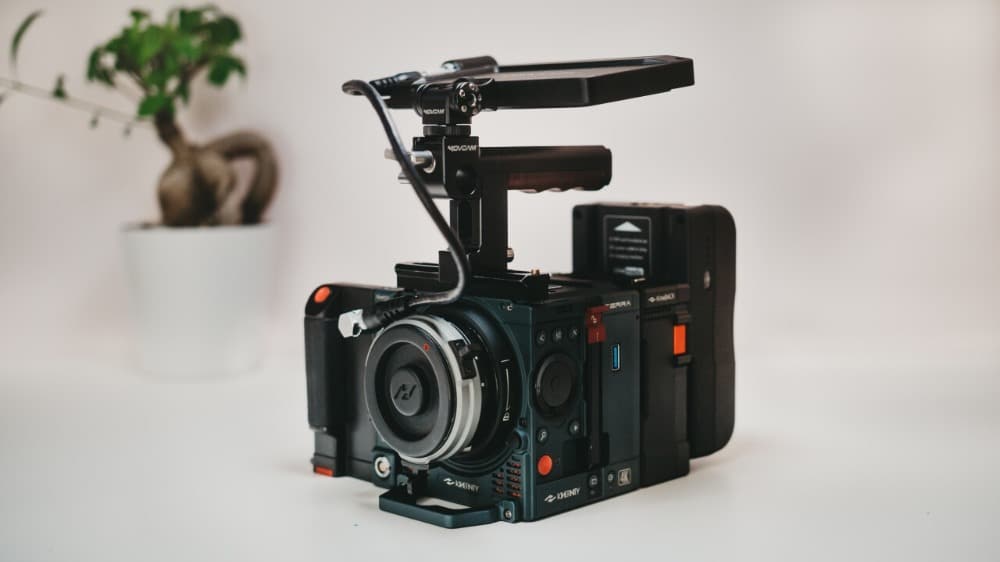 Best Examples of eCommerce Product Videos
Now that you have learned why you need product videos, take a look at some of the best examples of eCommerce product videos and get inspired by them:
1. Casio G-Shock
G-Shock watches are shock resistant watches that are manufactured by Casio. They are designed to resist shock, vibration, and mechanical stress. This product video showcases the Mudmaster model.
There isn't a single spoken word in the video and all the functions of the watch are communicated just through visual displays and short lines in the video.
The overall aesthetic, music, images, and features presented in the video helps reinforce the context they want the product to be in which is being tough in the outdoors.
The product was able to showcase all the technology, features, and benefits that fit the lifestyle of those customers that love being outdoors.
Video Link: https://www.youtube.com/watch?v=d8euzgCbJRg
2. Dyson Airblade Tap
Dyson Airblade Tap is an innovative tap hand dryer that allows you to wash your hands and dry them immediately. This product video helps show how the product looks in context and in action.
Dyson first sets the situation of the problem that airports face with the amount of people that would have to use restrooms and how the Airblade Tap can reduce paper towel waste.
What makes this product video special is that it features customers that have used the product and they also shared how the product has helped them through testimonials which provides another perspective of the product.
After watching the video, you will get a detailed description of its key features and you will understand what would make people buy the product.
Video Link: https://www.youtube.com/watch?v=PkpP-mEUcAs
3. Oculus Rift S
Oculus Rift S is a virtual reality headset where you can play VR games from the PC. The product video does a lot to showcase the features of the headset and the games that can be played with it.
They do this by giving you a look at how the real experience of playing with their VR headset actually looks like.
The appeal it is marketing is how this VR headset can lead you through different adventures through the games that you will play on the Oculus Headset.
This video serves to attract potential consumers who may not know much about VR gaming and also raises awareness about Oculus as a gaming device. It is also a visually appealing video that you can share on social networks.
Video Link: https://www.youtube.com/watch?v=3vPz9KFXWTk
4. Logitech Crayon
The Logitech Crayon is a digital pencil that can be used for iPads. Since this is not a typical product that everyone knows about, their product video has a more instructive tone compared to others.
The video immediately answers pressing questions that customers may have like how to use the device and why they should have one for their iPad.
It doesn't just describe the product, but it also goes over the most important features and functions it has so that customers will be well-informed before buying the product.
Featuring this type of product video in your landing pages, eCommerce product pages, and social media accounts can help bring your customers closer to a purchasing decision.
Video Link: https://www.youtube.com/watch?v=t557c22VwRQ
5. Kelty
Kelty Camping Gear has a Linger Side Table which works great for people that are always on the move and outdoors. Their product video is short while still being informative and entertaining.
Aside from showing what the product looks like and when it can be used, they also show you the simple steps you will need to set it up.
They were able to be instructional and informational while still holding your attention. They are able to use narration to talk about the product while it is on screen.
It did a great way of showing a story while also explaining what this side table is and all the things that you can do with it.
Video Link: https://www.youtube.com/watch?v=qexkEo8XJRE
6. Training Mask
To accompany Training Mask's release of their Training Mask 3.0, they created a product video that showed different people using the training mask during their different workouts.
While you may think that a training mask like this may be a niche product for a niche audience, Training Mask was able to create an entertaining video that shows the masks in action.
The video is dynamic all throughout its duration. From its music and to all the activities that are shown in the video to see the different ways it can be used.
Video Link: https://www.youtube.com/watch?v=tZry4xuAfZs
7. Ultra-Ever Dry
While this video is a bit longer than usual product videos at 4 minutes and 30 seconds, the product and the content of the video does a great job of keeping viewers intrigued.
Ultra-Ever Dry is a coating that completely repels almost all types of liquid and they show how well it works with different materials in this product video.
The video starts out with a simple on-screen introduction then proceeds to show a montage of the product at work and in action.
Video Link: https://www.youtube.com/watch?v=IPM8OR6W6WE
8. Man Crates
Man Crates is a company that specializes in making gift boxes for men that are presented in crates.
In just a 20 second video, they are already able to communicate all the essential information that is needed for an eCommerce product video.
The video was able to show what their product is and what their consumers will feel when opening their crates accompanied by an entertaining voice over.
Video Link: https://www.youtube.com/watch?v=tj3-boydrI0
9. Native Union
Native Union's product, the Night Cable, is a specialized cord for chargers which makes it more convenient for consumers when charging their phones.
The product video for the Night Cable does a great job in telling a story about why people would need it for their chargers.
It first talked about the problems that come with using typical charger cables and presented the Night Cable as the solution to the problems that these people face.
Video Link: https://www.youtube.com/watch?v=b-mJBr4kGSs
10. Solo Stove
Solo Stove, a company that creates portable wood-burning stoves, made a product video to showcase their Campfire camp stove.
The video does not contain any voice over and just lets the product do all the talking. It provides the proper context for the product which is a family on a camping trip and sees the stove being used.
It shows all the possible ways the stove can be used and the different types of food that can be cooked with it. It is a great product video that showcases the product actually being used in a real-life context.
Video Link: https://www.youtube.com/watch?v=wBFgu0iZ0VM
11. Breville
For Breville's Precision Brewer, they created a series of how-to videos to show off the different features their coffee brewer has.
These are short product videos that show the different brews their brewer can make and how simple the process is to make them.
It shows the brewers in action and also has accompanying text that provides more information about the product and its features.
Video Link: https://www.youtube.com/watch?v=FreyoSJdf78
Need captivating product videos? Check our services
12. Google Nest Protect
Google's Nest Protect product is a smoke and carbon monoxide alarm that can be used with your smartphone or tablet through its own app.
Because this product is a bit more complex, Google decided to create a product video that educates users on how to install the product in their homes.
The video provides a step-by-step guide on how to install the product and covers everything that you will need to do. The video makes the installation process look as easy and convenient as possible.
Video Link: https://www.youtube.com/watch?v=Nwo9llUavBE
These best examples of eCommerce product videos can help inspire you when you create for your own eCommerce business.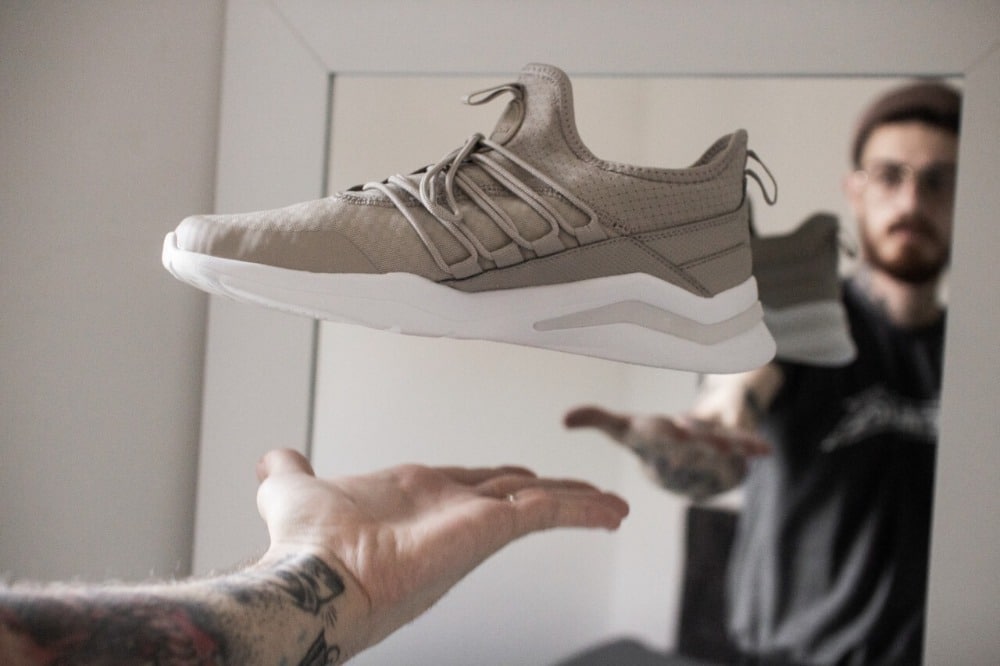 How to Create Great eCommerce Product Videos
Now that you seen some great examples of eCommerce product videos, here are the steps you need to take to create great product videos for your website:
1. Plan out everything that you will need for your video production.
There is a lot of planning, strategizing, and preparation involved when it comes to the production of your eCommerce product video.
When it comes to what you need for your production shoot, this is when you have to prepare all the equipment you will need for the shoot if you are planning to do all of it by yourself.
Equipment like cameras, tripods, microphones, lights, and the video editing software must be sorted out. However, if you are enlisting the help of a video production agency, which is more efficient and cost-effective for you, they will already have all this equipment ready to go.
2. Decide the content of your video
When thinking about how to present your product and what information to include in the video, you should look at it from the perspective of your customers.
Present your product as something that can make the lives of your customers better because it can solve a problem that they face. You should communicate not just what the product can do, but also why they should buy it for themselves.
Along with this, you should be able to address concerns or questions that customers may frequently ask about your product in the video.
Your chosen option for a product video is also crucial in determining the content you will create for your product. You will have a lot of different options to choose from for your product videos which have their own advantages.
3. Create a script and craft a storyboard for the video.
Once you have sorted out everything for your video's production and strategy, you can now start on planning out the content for the video itself.
Scripts and storyboards are crucial because they allow you to create a preview of how your video should turn out even before creating it.
Creating a script helps you plan out what you want to communicate and how it should be communicated in your video. It is important to keep your narrative short and sweet with the focus on your product being able to address a problem your customers face. You can click here to learn more about creating a script for videos. If you are looking for content ideas and guidance, you can also check out VideoBlast's script wizard.
Crafting a storyboard lets you visualize the video that you will want to shoot. This is where you can set up the shots and frames you want to include in your product video. If you want to learn more about crafting storyboards, you can click here.
During this step, you should remember that your product video must focus on showing your product instead of just talking about it. You should also focus on crucial information like its benefits, features, and its unique selling point.
4. Gather all the assets that you will need for your product videos.
Once your script and storyboard are ready to go, you will now need to gather all the assets that you will need to create your product videos.
Before shooting the video, you should take inventory of previous photos and videos because they can still be used to illustrate your product.
These assets may include anything related to branding like your logo, logos from awarding bodies and product certificates, previous photos and videos, user-generated content, and even customer reviews.
It is always good to be aware of what you have at your disposal since you can be able to use them to elevate your product video.
5. Shoot your video.
With everything sorted out, you can now shoot your product video. For product videos, you can choose to just include your product or also include a host or an actor to be part of it.
If there is an actor or host involved, then make sure that they are a professional and that someone can direct them so they can perform the way you want them to.
For products, they may be a lot easier to work with compared to a cast, but making them look great in your video can be challenging.
You will have to be particular with the lighting and angles that you will use when recording the product in your video. Products will look their best on a plain white or black background.
The more professional and high-quality your product and product videos will look, the more viewers will trust you as a trustworthy seller.
6. Edit your video to suit the requirements needed for your chosen platforms.
When you are done filming your product video, you can now begin the editing process. If you have hired a video production agency, they will have editors that can edit the video for you.
This is where they will edit all the clips and footage together and include graphics or animations that are necessary for your video.
Make sure to tweak your product video's content and format to suit specific platforms that you will upload to because each eCommerce and video platform have their own recommended specs and format which will perform best for them. Here is a guide for video sizes, lengths, formats, and specs for different online platforms.
How Can Businesses on a Budget Create Their Own eCommerce Product Videos?
If you are a business that might not have the complete resources to follow this video process, you don't have to worry because you can still create great product videos while operating on a tight budget.
You can easily have product videos just by using the product photos that you already have. Even with using photos, you can create entertaining and visually captivating product videos when you add the proper music, animations, and text.
As long as you are able to display your product in an appealing and accurate manner and you are able to communicate the features and benefits that would help your customers, you can have a great eCommerce product video even if you are on a tight budget.
While you can create these videos on your own, there are also video agencies like VideoBlast that provide these video creation services for businesses as well. These agencies are a great investment because you are assured of a great video every time because of their experience and expertise in creating product videos.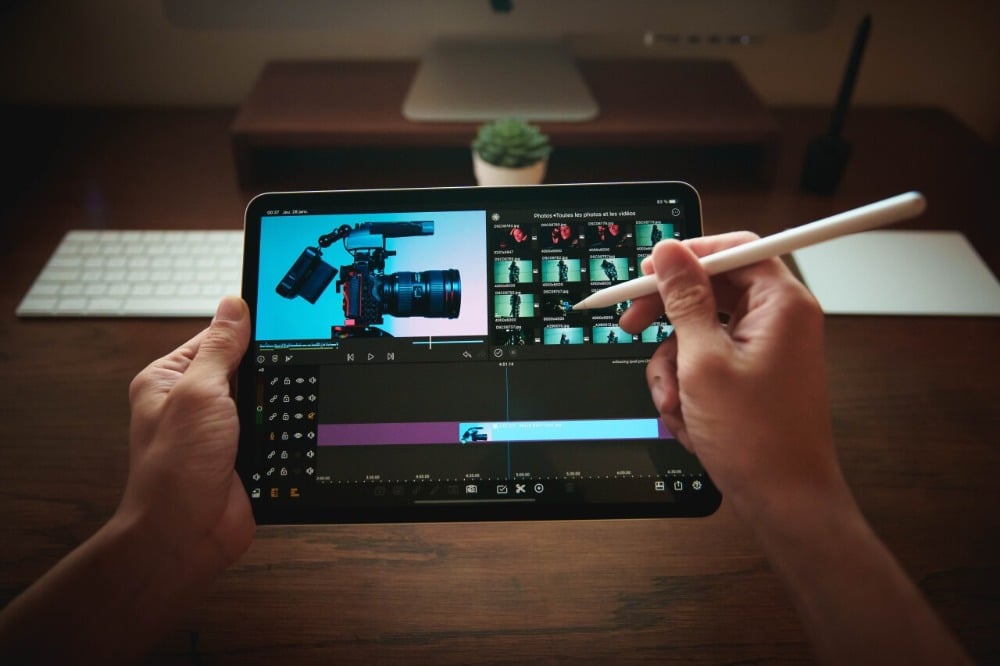 Tips to Have the Best eCommerce Product Videos That Can Sell
With the process of creating eCommerce product videos becoming clearer to you, here are some tips to remember so that they can sell your products:
1. Provide the appropriate context for your product.
You should provide the appropriate context when you are showing off your product, its features, and its benefits.
Let your customers know how your product can fit into the bigger picture of your customer's daily lives so they can easily picture them using it.
Remember to show what problem  your product is solving and how it can enrich their lives. You can also show ways how your product can inspire your customer to do more and how it can help increase their overall happiness.
2. Remember to show, not just tell.
As much as you would like to talk about your products and tell your customers more about it, they may not be inspired to buy from you if they don't even know what it looks like.
The vital part of your product video is not just to showcase your product, but you should also focus on it above anything else in the video.
Your customers will be more convinced to buy from you once they are able to listen and look at it when you make a great product video.
3. Share your story through your business or through your customers.
Including people in front of the camera for your product video can be a great opportunity, especially if you feature your customers and your employees.
Meeting the people who work on the product and those that use it can provide the social proof to legitimize your product.
Seeing a human story in your product video can be what will convince people that your product is something that is made with great care and is effective in helping people's lives.
4. Keep your video short and concise.
The ideal video length for eCommerce product video is around 30 to 120 seconds. This video length helps you maximize the retention rate your videos can have.
The shorter the video, the more likely for you to retain your customer's attention throughout your whole product video.
Use your video's runtime efficiently by using the first seconds of the video to hook and engage audiences.After that, you can talk about your product's main features with detailed explanations before creating a lasting impression and ending with a call-to-action.
5. Consider adding captions to your product video.
For your product video, and even for videos in general, adding captions can be a great way for you to reach more audiences.
With captions, you can connect with audiences that watch videos with their audio off and audiences that are hard of hearing. This makes your videos more accessible to even more potential customers.
What you can do for your captions is to also provide captions in different languages so that your videos can reach global audiences which means more chances of getting purchases from around the world.
6. Choose the appropriate music for the video.
Adding background music can make your product video feel more full and engaging to audiences. However, there are factors you must consider when choosing music.
Since your product videos focus on information about your product, try to choose a track that does not draw attention to it and will only compliment your visuals.
It is important to avoid vocal tracks and to pick music with a steady pace to have a balanced mood and emotion all throughout the video.
7. Remember to include a call to action to instruct customers of the next step.
Your product video efforts will only be complete if you are able to remember to include a call to action prompt. This prompt helps inform customers of the next step they should take after learning about your product in the video.
When your customers make it to the end of your video, this means that they have already become interested in buying your product.
So, you should make sure that you tell them what they can do at the end of your video. Other ways you can call customers to action is by signing up, registering, visiting a website, and most importantly, linking them to the page of your product in your eCommerce website.
Need some inspirations on what videos to make? Check out this article!
Now that you know more about why eCommerce product videos are effective, how to make them, and what tips you will need to optimize them, you are assured to make an effective product video that sells.
If you need help in creating these product videos, then our team at VideoBlast is ready to help you out.
VideoBlast is a creative video agency that can create eye-catching and captivating product videos for your eCommerce business and its products.
With affordable rates and different styles you can choose, our creative team can provide you with great videos and video ads that are worth sharing.