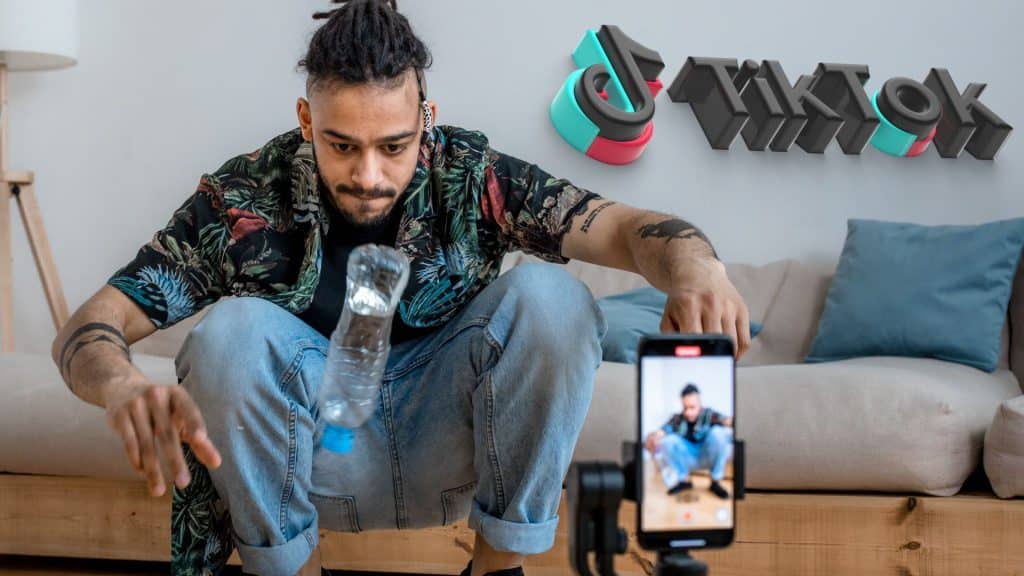 Are TikTok videos worth it?
Although TikTok is mostly used as an entertainment tool to showcase trends, it's an equally powerful advertising tool. TikTok Videos offer a great opportunity for businesses to reach out to younger audiences across the world in a creative and fun way.
12 Do's and Don'ts for TikTok Videos
Being noticed in TikTok is getting increasingly difficult. Everyone is trying to increase their followers and engage in the most effective way possible, and the competition is intense. This is why when you're looking to grow your personal or business profile to expand, you must fully understand the way that the platform functions.
In particular, you must remember what type of content and format is favored by users, and what kind of content does not work in any way. Following is a checklist of Do's and Don'ts for TikTok Videos:
1. React To Trends
The greatest thing about TikTok is it allows anyone to go viral anytime. It gives greater exposure to videos that respond to popular hashtags, music, videos, or other content. Therefore, the more you react to trends, the more people will take a look and interact with your videos. But the trends are changing, so make sure to respond quickly to them for you to make the most of it!
2. Engage As Much As Possible
Spread the love! Like Instagram, TikTok rewards you for your engagement with the platform. Therefore, the more you like, comment, and share others' videos, the more likely they'll visit your page and thus send your views to the sky! If they are impressed by the content they've seen and are interested in, they'll want to follow you and view more.
Boost Engagement on TikTok with Custom Videos
3. Be Yourself
TikTok users love to share the truth. If you're living the best life, have something to show the world, or need help, people want to know what's going on. Don't be afraid to show your true self. Share your work and make fun of your own mistakes. Don't be afraid to be unapologetic about yourself!
4. Commit To Posting Regularly
As with any other social media platform, posting more often will get you noticed! Many of the most famous names on TikTok publish at least once every day, with some even posting up to 4 times per day (they upload their videos at one time and then disperse postings). If you want to achieve success, it is essential to commit.
5. Get Others Involved
If you're hoping to get the attention of people on TikTok, you need to be creative. Got a cute pet? We'd love to look at it! Do you think your mom is the most hilarious person you've ever seen? You can share it on this site! Be sure to verify the authenticity of your post, and you'll become a sensation within minutes.
6. Use Hashtags & Captions
Hashtags indeed make you visible! If you're reacting to a trend, be sure to use a hashtag if you want your video to be seen by most viewers. You can also use an informative hashtag that explains the events that are expected to occur e.g #MakeUpTransition. It is also possible to create clever captions that make viewers more interested in the show.
7. Don't Try Too Hard
Don't get focused on getting your voiceovers right or perfecting your latest dance. If you screw up, just do it! You'll be adored by TikTokers from all over the globe who will appreciate your work regardless.
8. Don't Use Your Own Sounds
TikTok has a bank of music to utilize. It includes everything from the most well-known chart sounds to hilarious voice overs or your favorite memes. It is possible to use them in any order, but ensure that you use them on TikTok instead of your personal video. There's a possibility that TikTok will make your video unavailable to copyright. Always utilize the most popular sounds to have as many views as possible.
9. Don't Make It Too Long
TikTok is focused on fun, quick videos that will make you smile. With so many funny videos to enjoy, viewers only have a few minutes to watch the video before going on to the next. If you haven't caught their attention, they'll most likely move on to the next. Keep it brief but so sweet!
10. Don't Spread Bad Vibes
If there's anything we've learned regarding the most downloaded app of the year, it's a very positive space. There's not much space for trolls around this place. If you decide to post a comment, ensure you can brighten someone's day! We like to keep the positive vibes flowing around the internet.
11. Don't Repost Videos From YouTube
We all enjoy spending time on YouTube for hours and hours watching our favorite videos, and reposting them to TikTok is a big no-no. The algorithm recognizes that it isn't in the app and will do all it can to block users from viewing the video. Only original content, please!
12. Don't Use Too Many Filters & Effects
While there are plenty of cool filters that can make your videos get noticed, a few do not perform well in terms of going viral. Use filters and effects one at a time and apply them in short intervals. The most popular one is the "bling" filter. It's just a great way to make everything more beautiful!
Now that you already know the do's and don'ts for TikTok videos, you can start creating content and getting the likes and trending posts that you deserve to have.